Blogs edited and submitted by Chiho Kamioka
JOI Support staff and manager.
Sick sick sick !
Mountain sickness in Japan
Inada sensei, one of our JOI Japanese teachers, is an avid climber but sometimes, the Japanese weather can get the better of you!
Set in Shinshu, which is the traditional name for Nagano prefecture in Japan, this amusing blog gives the reader some insights in the dos and don'ts of travelling around Japan and also helps you to learn Japanese with an English translation and hiragana reading for the Kanji provided too.
You can also listen to natural spoken Japanese by watching the YouTube video inserted in the blog.
酔い酔い酔い
Sick sick sick !

By INADA Junko
この夏、信州で高い山に登りました。
天候があまり良くない中、途中までバスで上がります。
道路はグネグネ曲がっており、イヤな予感がしましたが、案の定気持ち悪くなってしまいました。
乗り物酔いです。息も絶え絶えに、バスから降りましたが、暴風雨がひどく、建物から一歩も出られません。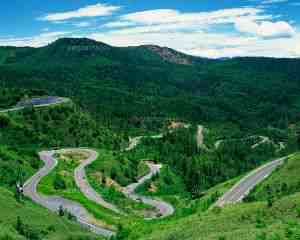 しばらくすると頭痛がしてきました。今度は山酔いです。山酔いは高山病とも言いますが、
高い山に登った時に具合が悪くなる症状です。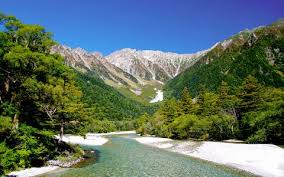 その後道路が通行止めになる危険が出てきたため、何もしないままお迎えバスで下山しました。
ところが、やっと下に降りてほっとした私は、夜お酒を飲んでしまいました。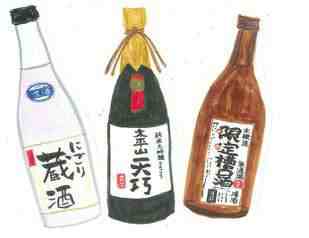 すると、今度は夜中に二日酔いです。あまりの苦しさに眠れないほどでした。
もう散々!山は当分こりごりです。
To listen to this blog, please watch our Youtube video.
酔(よ)い酔(よ)い酔(よ)い
この夏(なつ)、信州(しんしゅう)で高(たか)い山(やま)に登(のぼ)りました。
天候(てんこう)があまり良(よ)くない中(なか)、途中(とちゅう)までバスで上(あ)がります。
道路(どうろ)はグネグネ曲(ま)がっており、イヤな予感(よかん)がしましたが、案(あん)の定(じょう)
気持(きも)ち悪(わる)くなってしまいました。乗(の)り物(もの)酔(よ)いです。
息(いき)も絶(た)え絶(だ)えに、バスから降(お)りましたが、暴風雨(ぼうふうう)がひどく、
建物(たてもの)から一歩(いっぽ)も出(で)られません。

しばらくすると頭痛(ずつう)がしてきました。今度(こんど)は山酔(やまよ)いです。山酔(やまよ)いは
高山病(こうざんびょう)とも言(い)いますが、高(たか)い山(やま)に登(のぼ)った時(とき)に具合(ぐあい)が悪(わる)くなる症状(しょうじょう)です。
その後(ご)道路(どうろ)が通行止(つうこうど)めになる危険(きけん)が出(で)てきたため、
何(なに)もしないままお迎(むか)えバスで下山(げざん)しました。

ところが、やっと下(した)に降(お)りてほっとした私(わたし)は、夜(よる)お酒(さけ)を飲(の)んでしまいました。すると、今度(こんど)は夜中(よなか)に二日酔(ふつかよ)いです。
あまりの苦(くる)しさに眠(ねむ)れないほどでした。
もう散々(さんざん)!山(やま)は当分(とうぶん)こりごりです。
Sick sick sick !
This summer I went to climb a high mountain in Shinshu.
The weather wasn't very good that day, so we went up by bus some of the way.
The road wound up round and round and I had some reservations about it, and yes, just as I expected, I began to get sick on the way up. It was car-sickness.I was gasping for breath when I stepped off the bus but then there was a terrible rainstorm and we couldn't set foot out of the building there.
After a while I started to get a headache. Then next came mountain sickness. Mountain sickness, also known as altitude sickness, is the sick feeling you get when you climb up a high mountain.After that, because of the growing dangers, the road was closed. So we had to take the bus back without doing anything up there at all.
However, after finally getting to the bottom of the mountain, I was so relieved, so that night I drank some alcohol. And then, in the middle of the night, I had a hangover.
It was so painful, I couldn't sleep.
What a terrible experience ! I have had enough of mountains for the time being.
案(あん)の定(じょう) as expected
息(いき)も絶(た)え絶(だ)え gasp for breath
散々(さんざん) terrible experience
こりごり learn to my cost
Last modified on