Japanese For Business Use - JOI Corporate Service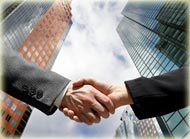 Japanese Language Instruction That Produces Results

As a pioneer in online Japanese language instruction, JOI combines the best of one-to-one personal instruction with the unmatched value of small-group classes.
Does your company need Japanese language training? This email address is being protected from spambots. You need JavaScript enabled to view it.
JOI's instructional staff---all native Japanese speakers---include linguists, veteran teachers, and graduates of Japan's leading universities. Our teachers also hold the Japanese government's prestigious foreign language education certification, having successfully completed the 420-hour course for teaching Japanese as a foreign language.
Our rigorous teacher selection and training process ensures the highest quality, with a focus on one goal: your success.
Your Goals Drive Our Planning and Execution
No matter how big or small your need, we can design a solution that makes your training goal a reality. We can arrange for your training as part of our ongoing lesson schedule, or set up special classes reserved for your staff.
The right mix depends on your needs. A top manager may need just a week of training to cement a deal with a Japanese partner, while your clerical staff may need special instruction in keigo (Japanese honorific language). Everything is possible and your company's needs are the starting point.
This email address is being protected from spambots. You need JavaScript enabled to view it., and we will work with you to design a training program that meets your business goals.
Why JOI?
At JOI, you're assured a high-value training solution that delivers the results you need.
All JOI corporate programs include exclusive features not found at other language schools:

Progress and management reports


Quizzes at numerous difficulty levels


Lesson histories


24-hour video chat rooms
Plus, with online classes, your staff won't spend valuable time commuting to a language school, or miss classes because of travel or offsite commitments.
Anywhere there's an Internet connection, there's JOI. To get your training started, contact us today.
This email address is being protected from spambots. You need JavaScript enabled to view it.