Blogs edited and submitted by Chiho Kamioka
JOI Support staff and manager.
If traveling in the air becomes normal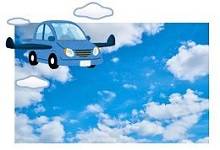 Future technology
How will we invent the future? And what kinds of rules and regulations do we need to be in place before technological advances are made?
Will we have flying cars in the future? Will they take off vertically like drones and helicopters?
This Japanese language blog is a fun look at the world of the future. Japanese teacher Rie Kinoi has a great imagination and uses it to write this interesting blog about the future.
Read the blog and study some new Japanese vocabulary. And learn Japanese for free by listening to the video too.
空の移動が一般化したら
If traveling in the air becomes normal

By KINOI Rie
 今は近い範囲で移動するとき、車やバイクや電車など地上での移動が一般的です。しかし、自分の飛行機やヘリコプターがあれば、渋滞もないし、人との接触事故も起らないかもしれません。それに道路や橋やトンネルも作る必要がないので、インフラ整備に巨額のお金がかからないし、ヘリコプターやドローンのように垂直に動くことができる機体であれば、滑走路も必要ないかもしれません。
 いろいろメリットがありそうですが、もちろん欠点もあると思います。一番に思いつくのが落下のおそれです。空中で何か問題があったり、事故があったとき、停車ができません。そして、その下にいる人や建物にも大きな被害が出ます。空中なので、何かあると落ちてしまうことが、大きな欠点です。99.9%以上安全な機体を開発することも大切ですが、車以上に定期的な点検や整備も必要となるでしょう。
 道路は必要ない自由にどこへでも行けるといっても、台数が増えてみんな自由に飛んでいると、ぶつかったり、進みにくかったりします。ある程度、道のような進路規制は必要かもしれません。法律でスピードや飛ぶ範囲や高さや経路などを規制する必要があります。
 今、政府も技術開発や制度を整備しようと動き始めているそうです。将来、自由に空を移動できる日も近いかもしれません。私達の頭の上をたくさんの機体が飛んでいる様子を想像してみてください。今は「落ちてこないかな?」という不安があるかもしれませんが、安全性が確立していけば、そんな不安もなく当然の光景になっているかもしれません。何の違和感もなく、たくさんの車が道路を走っている今の光景のように。
To listen to this blog, please watch our Youtube video.
空(そら)の移動(いどう)が一般化(いっぱんか)したら
 今(いま)は近(ちか)い範囲(はんい)で移動(いどう)するとき、車(くるま)やバイクや電車(でんしゃ)など地上(ちじょう)での移動(いどう)が一般的(いっぱんてき)です。しかし、自分(じぶん)の飛行機(ひこうき)やヘリコプターがあれば、渋滞(じゅうたい)もないし、人(ひと)との接触(せっしょく)事故(じこ)も起(お)らないかもしれません。それに道路(どうろ)や橋(はし)やトンネルも作(つく)る必要(ひつよう)がないので、インフラ整備(せいび)に巨額(きょがく)のお金(かね)がかからないし、ヘリコプターやドローンのように垂直(すいちょく)に動(うご)くことができる機体(きたい)であれば、滑走路(かっそうろ)も必要(ひつよう)ないかもしれません。
 いろいろメリットがありそうですが、もちろん欠点(けってん)もあると思(おも)います。一番(いちばん)に思(おも)いつくのが落下(らっか)のおそれです。空中(くうちゅう)で何(なに)か問題(もんだい)があったり、事故(じこ)があったとき、停車(ていしゃ)ができません。そして、その下(した)にいる人(ひと)や建物(たてもの)にも大(おお)きな被害(ひがい)が出(で)ます。空中(くうちゅう)なので、何(なに)かあると落(お)ちてしまうことが、大(おお)きな欠点(けってん)です。99.9%以上(いじょう)安全(あんぜん)な機体(きたい)を開発(かいはつ)することも大切(たいせつ)ですが、車(くるま)以上(いじょう)に定期的(ていきてき)な点検(てんけん)や整備(せいび)も必要(ひつよう)となるでしょう。
 道路(どうろ)は必要(ひつよう)ない自由(じゆう)にどこへでも行(い)けるといっても、台数(だいすう)が増(ふ)えてみんな自由(じゆう)に飛(と)んでいると、ぶつかったり、進(すす)みにくかったりします。ある程度(ていど)、道(みち)のような進路(しんろ)規制(きせい)は必要(ひつよう)かもしれません。法律(ほうりつ)でスピードや飛(と)ぶ範囲(はんい)や高(たか)さや経路(けいろ)などを規制(きせい)する必要(ひつよう)があります。
 今(いま)、政府(せいふ)も技術(ぎじゅつ)開発(かいはつ)や制度(せいど)を整備(せいび)しようと動(うご)き始(はじ)めているそうです。将来(しょうらい)、自由(じゆう)に空(そら)を移動(いどう)できる日(ひ)も近(ちか)いかもしれません。私達(わたしたち)の頭(あたま)の上(うえ)をたくさんの機体(きたい)が飛(と)んでいる様子(ようす)を想像(そうぞう)してみてください。今(いま)は「落(お)ちてこないかな?」という不安(ふあん)があるかもしれませんが、安全性(あんぜんせい)が確立(かくりつ)していけば、そんな不安(ふあん)もなく当然(とうぜん)の光景(こうけい)になっているかもしれません。何(なん)の違和感(いわかん)もなく、たくさんの車(くるま)が道路(どうろ)を走(はし)っている今(いま)の光景(こうけい)のように。
If traveling in the air becomes normal
Now when traveling over a short distance, the usual way to get around is on the ground, by car, bike or train. However, if you had your own airplane or helicopter, there would be no congestion and you probably wouldn't have collisions with people either. And because there would be no need for roads, bridges or tunnels, the infrastructure would not cast a great deal of money. And if the machines could travel vertically like drones or helicopters, then you probably wouldn't need any runways either.
There seem to be a lot of merits to this, but of course, there are some drawbacks to it too. The biggest one that I can think of is the fear of crashing down. If you have a problem when you are in the air, or if you have an accident, you can't just park.. And then if that happens you could cause large damage to any people or buildings underneath. The biggest drawback is that if anything happens in the air, you would crash down. It would be important to develop a fuselage that is over 99.9% safe, and you would need to have more regular inspections and maintenance than with cars.
Since you would not need roads and you can fly anywhere freely, if the number of vehicles increases, then they might crash into each other or have trouble moving forward. To some extent, you might need to make some regulations like roads. You would need to make laws to regulations on the speeds, flying areas, height, and routes.
Now governments are starting to move towards preparing for the technological developments and systems. In the future, the day when you can travel freely around in the air may be getting closer. Try to imagine vehicles flying above our heads. You might have the anxiety of, "they aren't going to fall down, are they?" But once we've established the safety standards, then a scene without that anxiety will be a normal thing. It'll be a scene without any uncomfortable feelings rather like seeing a road with lots of cars running on it.
一般化(いっぱんか) generalization
インフラ整備(せいび) infrastructure improvement
巨額(きょがく) massive amount
垂直(すいちょく) vertical
滑走路(かっそうろ) runway
おそれ fear
被害(ひがい) damage
定期的(ていきてき) periodic; regular
規制(きせい) regulation
確立(かくりつ) establishment; settlement
違和感(いわかん) uncomfortable feeling;; something is wrong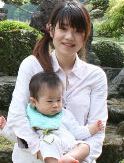 Hajimemashite, my name is Rie Kinoi. Do you know Sumo ? I love Sumo. Currently, there are many foreign Sumo wrestlers and they call speak Japanese really well. I often think that I would love to teach people to speak Japanese as naturally as they do.
I also love to travel. And I am fascinated by air, scenery, lifestyle, culture and of course languages of places that I am not familiar with. Japan has a lot of wonderful places to visit too, I'd like to introduce these to you.
Well now, you all must have various reasons and goals to study Japanese. I would like to lend support to you and help you succeed in achieving those goals. In my lessons, I will teach not only in an interesting and fun way, but also guide you to absorb a number of different topics. Lets do well together !< /p>
Last modified on