Blogs edited and submitted by Chiho Kamioka
JOI Support staff and manager.
Randoseru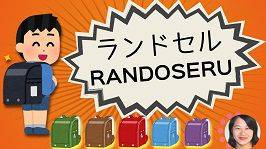 Japanese Randoseru school bags
If you have ever watched a Japanese anime which is set in Elementary school, you may have noticed the unique bags that the children carry. These bags have been a part of Japanese schoolchildren kit for centuries in Japan.
The bags are called Japanese Randoseru satchels and are very durable and light. Students often buy them in their first year and use them all through their elementary school days.
In this blog by a Japanese teacher, Emi Sakude talks about the school bags with a personal twist. Her son is a first grader in elementary school this year, Read the blog and learn new vocabulary and listen to the YouTube video to learn how to speak the Japanese fluently.
ランドセル
Randoseru

By SAKUDE Emi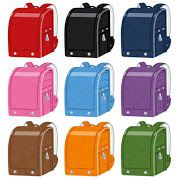 みなさんは「ランドセル」を知っていますか。
 ランドセルは日本の小学生が通学するときに教科書やノートなど必要なものを入れて背負うかばんです。江戸時代にオランダからバックパック(オランダ語でransel)が入ってきたことがランドセルの始まりだそうです。最初は軍隊で使われていたそうですが、明治時代から通学かばんとして使われるようになったそうです。
 ランドセルは4月の小学校入学前に購入します。多くの人は入学の1年前ぐらいからランドセルを選び購入する活動をします。これを「ラン活」と言います。このラン活の様子はニュースでもよく目にします。秋ごろには人気のモデルは売り切れるそうです。大体3万円ぐらいから高価なものは10万円以上するものもあり価格も様々です。
 最近、ランドセルはファッションアイテムの一つとして注目されています。日本のアニメを見てランドセルを知り、おみやげにランドセルを購入する外国人旅行者も増えているようで、免税店で買うことができるそうです。
 私の子どもは今小学一年生です。自分で選んだランドセルを毎日背負って学校に通っています。昨年の今ごろ予約をして購入しました。私の子どものときは男の子は黒色、女の子は赤色が定番でしたが、今はいろいろな色や形のランドセルが販売されていて、好みのランドセルを選べます。新しいランドセルを背負って学校へ行く姿を見ると子どもの成長は早いなと改めて思います。今しか体験できないことを一緒に楽しんでいきたいです。
To listen to this blog, please watch our Youtube video.
ランドセル
 みなさんは「ランドセル」を知(し)っていますか。
 ランドセルは日本(にほん)の小学生(しょうがくせい)が通学(つうがく)するときに教科書(きょうかしょ)やノートなど必要(ひつよう)なものを入(い)れて背負(せお)うかばんです。江戸時代(えどじだい)にオランダからバックパック(オランダ語(ご)でransel)が入(はい)ってきたことがランドセルの始(はじ)まりだそうです。最初(さいしょ)は軍隊(ぐんたい)で使(つか)われていたそうですが、明治時代(めいじじだい)から通学(つうがく)かばんとして使(つか)われるようになったそうです。
 ランドセルは4月(がつ)の小学校(しょうがっこう)入学前(にゅうがくまえ)に購入(こうにゅう)します。多(おお)くの人(ひと)は入学(にゅうがく)の1年前(ねんまえ)ぐらいからランドセルを選(えら)び購入(こうにゅう)する活動(かつどう)をします。これを「ラン活(かつ)」と言(い)います。このラン活(かつ)の様子(ようす)はニュースでもよく目(め)にします。秋(あき)ごろには人気(にんき)のモデルは売(う)り切(き)れるそうです。大体(だいたい)3万円(まんえん)ぐらいから高価(こうか)なものは10万円(まんえん)以上(いじょう)するものもあり価格(かかく)も様々(さまざま)です。
 最近(さいきん)、ランドセルはファッションアイテムの一(ひと)つとして注目(ちゅうもく)されています。日本(にほん)のアニメを見(み)てランドセルを知(し)り、おみやげにランドセルを購入(こうにゅう)する外国人旅行者(がいこくじんりょこうしゃ)も増(ふ)えているようで、免税店(めんぜいてん)で買(か)うことができるそうです。
 私(わたし)の子(こ)どもは今(いま)小学一年生(しょうがくいちねんせい)です。自分(じぶん)で選(えら)んだランドセルを毎日(まいにち)背負(せお)って学校(がっこう)に通(かよ)っています。昨年(さくねん)の今(いま)ごろ予約(よやく)をして購入(こうにゅう)しました。私(わたし)の子(こ)どものときは男(おとこ)の子(こ)は黒色(くろいろ)、女(おんな)の子(こ)は赤色(あかいろ)が定番(ていばん)でしたが、今(いま)はいろいろな色(いろ)のランドセルが販売(はんばい)されていて、好(この)みのランドセルを選(えら)べます。新(あたら)しいランドセルを背負(せお)って学校(がっこう)へ行(い)く姿(すがた)を見(み)ると子(こ)どもの成長(せいちょう)は早(はや)いなと改(あらた)めて思(おも)います。今(いま)しか体験(たいけん)できないことを一緒(いっしょ)に楽(たの)しんでいきたいです。
Randoseru
Do you know what a "Randoseru" is?
A "randoseru" is a bag that Japanese elementary students carry on their backs and put their textbooks, notebooks, and other necessary goods as they commute to school. The origins of this school satchel or "randoseru" is in the Edo period when bag packs were introduced from Holland (ransel in Dutch). They were first used by the military, and from the Meiji period they became used to commute to school.
The "randoseru" is bought in April before the entrance to Elementary schools. Many people start looking for and purchasing their "randoseru" a year before they enter school. This activity is known as "Rankatsu". We can often catch sight of this 'school satchel buying activity' covered on the news. By autumn, the popular models are apparently sold out. The prices can vary but they generally cost from about 30,000 yen with expensive models going for more than 100,000 yen,
Recently, the "randoseru" has been attracting attention as a fashion item. There has been an increase in foreign tourists who have come to know about "randoseru" from Anime and buy them as souvenirs, so recently you can buy them at Duty-Free shops.
My child is now a first-grader. He carries the "randoseru" that he chose for himself on his back when he commutes to school. About this time last year, we reserved and bought it. In my day it was standard that boys carried black bags and girls carried red bags, but now there are so many colors and shapes of the "randoseru", so you can one to suit your own tastes. When I watch my child carrying his bag and going to school, it makes me think again about how fast children grow up. I want to enjoy the experiences that can only be had now together with him..
ランドセル a satchel for schoolchildren to carry their textbooks, notebooks, and other school supplies, called a 'randoseru'
背負(せお)う carry something on one's back
目(め)にします to see; to witness; to observe; to catch sight of; to get a glimpse of; to encounter
注目(ちゅうもく)されています attract [draw] somebody's attention
おみやげ souvenir
定番(ていばん) standard; routine; regular; basic; staple
好(この)み (a) liking; (a) taste; a fancy
改(あらた)めて again、once more、once again、over again、afresh、anew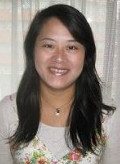 Hajimemashite! I am Sakude Emi. I live in Osaka, Japan's second largest city, with my daughters, son and my Brazilian husband. My hobby is cooking, especially dishes from around the world.
My husband and I often talk about how much misunderstanding there is in the world between individuals and between nations. We feel it is these misunderstandings that block smooth human relations. I would like to do what I can to unravel these knots of misunderstanding.
If there is anything you'd like to ask me, even if it's not connected to learning Japanese, please feel free. Let's do our best together. Ganbarou
Last modified on