Blogs edited and submitted by Chiho Kamioka
JOI Support staff and manager.
Japanese proverbs
Japanese old sayings and proverbs
There are countless Japanese proverbs. Some come originally from Chinese ancient texts, and others are translations of universal proverbs that have origins in Europe or Shakesperean wisdom.
Yet, some other Japanese proverbs are derived from the unique Japanese culture, Zen Buddhism and just old adages that ring true even over the stretch of time.
Many Japanese people can recite their favorite proverbs and it is always an interesting conversation topic to ask people about their favorites.
Yet in this free Japanese learning blog by the JOI teachers, Takase sensei one of our veteran Japanese teachers, introduces an interesting way of thinking about proverbs.
Read the blog to learn new Japanese vocabulary and listen to the spoken Japanese in the video too.
ことわざ
Japanese proverbs

By TAKASE Chiharu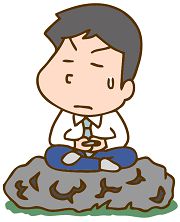 みなさんの好きなことわざは何ですか。
人生経験を積めば考え方が変わってきますから、お気に入りのことわざも変わってくると思います。今回は私の今のお気に入りのことわざではなく、物事の感じ方やとらえ方が変わってしまいお気に入りでなくなったことわざを紹介します。
「二兎を 追う者は 一兎も 得ず」
二匹のうさぎを一度にとらえようとしても、結局、一匹のうさぎもとることができない。欲をはって二つのことを同時にしようとすると、どちらもうまくいかないものだ、というたとえです。小さいころ母は私によくこのことわざを言い聞かせ、「お母さんの言うとおりかな、ひとつのことに集中しよう。」と素直に思っていました。しかし、今となってみるとやりたいこと、ほしいものは同時に追いかけたほうが効率的だし、ほしいものがひとつずつ手に入るまで丁寧に追いかけている十分な時間がない、と思うようになりました。「仕事」と「趣味」など、やりたいことは同時に追いかけたほうがいいのでは?と今感じています。
「石の上にも3年」
つめたい石でも、その上に三年も座っていると石はやがて、あたたまってくる。この世はつらく苦しいことがたくさんあるが、何ごとも辛抱と根気が大切だということです。学生時代や社会人になったばかりのころは、そのとおりだと思って歯をくいしばってがんばっていましたが、はたして3年がんばることは必要でしょうか。嫌でなければがんばれますが、嫌で辛く苦しいことを3年も続けたら病気になるのではないかと思います。選択肢がたくさんある時代ですから、そんなわがままも言えるのかもしれませんが、3年は我慢しすぎでしょう?と思いますね。
みなさんも人生経験によって感じ方やとらえ方が変わったことわざがあると思います。ぜひ紹介してくださいね。
To listen to this blog, please watch our Youtube video.
みなさんの好(す)きなことわざは何(なん)ですか。
人生経験(じんせいけいけん)を積(つ)めば考(かんが)え方(かた)が変(か)わってきますから、お気(き)に入(い)りのことわざも変(か)わってくると思(おも)います。今回(こんかい)はわたしの今(いま)のお気(き)に入(い)りのことわざではなく、物事(ものごと)の感(かん)じ方(かた)やとらえ方(かた)が変(か)わってしまいお気(き)に入(い)りでなくなったことわざを紹介(しょうかい)します。
「二兎(にと)を 追(お)う者(もの)は 一兎(いっと)も 得(え)ず」
二匹(にひき)のうさぎを一度(いちど)にとらえようとしても、結局(けっきょく)、一匹(いっぴき)のうさぎもとることができない。欲(よく)をはって二(ふた)つのことを同時(どうじ)にしようとすると、どちらもうまくいかないものだ、というたとえです。小(ちい)さいころ母(はは)はわたしによくこのことわざを言(い)い聞(き)かせ、「お母(かあ)さんの言(い)うとおりかな、ひとつのことに集中(しゅうちゅう)しよう。」と素直(すなお)に思(おも)っていました。しかし、今(いま))となってみるとやりたいこと、ほしいものは同時(どうじ)に追(お)いかけたほうが効率的(こうりつてき)だし、ほしいものがひとつずつ手(て)に入(はい)るまで丁寧(ていねい)に追(お)いかけている十分(じゅうぶん)な時間(じかん)がない、と思(おも)うようになりました。「仕事(しごと)」と「趣味(しゅみ)」など、やりたいことは同時(どうじ)に追(お)いかけたほうがいいのでは?と今(いま)感(かん)じています。
「石(いし)の上(うえ)にも3年(ねん)」
つめたい石(いし)でも、その上(うえ)に三年(ねん)も座(すわ)っていると石(いし)はやがて、あたたまってくる。この世(よ)はつらく苦(くる)しいことがたくさんあるが、何(なに)ごとも辛抱(しんぼう)と根気(こんき)が大切(たいせつ)だということです。学生時代(がくせいじだい)や社会人(しゃかいじん)になったばかりのころは、そのとおりだと思(おも)って歯(は)をくいしばってがんばっていましたが、はたして3年(ねん)がんばることは必要(ひつよう)がしょうか。嫌(いや)でなければがんばれますが、嫌(いや)で辛(つら)く苦(くる)しいことを3年(ねん)も続(つづ)けたら病気(びょうき)になるのではないかと思(おも)います。選択肢(せんたくし)がたくさんある時代(じだい)ですから、そんなわがままも言(い)えるのかもしれませんが、3年(ねん)は我慢(がまん)しすぎでしょう?と思(おも)いますね。
みなさんも人生経験(じんせいけいけん)によって感(かん)じ方(かた)やとらえ方(かた)が変(か)わったことわざがあると思(おも)います。ぜひ紹介(しょうかい)してくださいね。
Japanese proverbs
What are your favorite Japanese proverbs?
As you accumulate life experiences, your way of thinking changes, so I think that your proverbs do too. In this time's blog, I am not going to introduce my favorite proverbs, but instead some proverbs which, as the way that I feel about things and my understanding have changed, are no longer my favorite proverbs.
"Nito o ou mono wa itto mo ezu" (If you run after two hares you will catch neither)
It means that if you try to catch two rabbits at the same time, then you will not be able to catch one rabbit. It is a metaphor that means that if you lust for two things at the same time, neither will go well. When I was little, my mother often used to tell me this, and I obediently thought "I will do as mother says and focus on just one thing." But when it comes to now, I come to think that it is efficient to go after the things I want to do and the things I want at the same time, and that I do not have the time to conscientiously go after things one at a time until each one has been achieved. I now feel, "Isn't it better to try to do the things that you want to do at the same time?".. take work and hobbies for instance...
Ishi no ue ni mo san nen (3 years on top of the stone)
It means that if you sit for three years on a cold stone, it will eventually make the stone warm. There are many difficult and bitter things in this world, but for anything patience and perseverance is important. In my student days, and when I had just started working, I thought that this was correct and so I clenched my teeth and pushed on, but I now wonder whether it was necessary to persevere for 3 years. I think now though that, "If something isn't unpleasant you can still work at it, but if you continue to do something that you find unpleasant and bitter, won't you just get sick? In this age of many choices, you can probably get away with saying such selfish thoughts, and besides, isn't three years is too much of an endurance?"
I'm sure that due to your life experiences and to the changes in your way of feeling about things and your understanding, your favorite proverbs have changed too. Please let us know about these by making a comment below.
一兎 【いっと】 (n) (arch) one rabbit
欲を張る 【よくをはる】 (exp,v5r) to lust for
効率的 【こうりつてき】 (adj-na) efficient;
辛抱【しんぼう】 (n,vs) patience; endurance
根気 【こんき】 (n) patience; perseverance
Konnichi-wa, everybody. Hajimemashite. My name is Chiharu Takase.
I was born in the spring, that's why my parents decided to include the the Kanji for spring (haru) in my name. My hometown is in Yamaguchi prefecture on the western coast of Honshu, but now I live in Kyoto, one of Japan's early capital cities. I'm married with one son, and my hobby is the Japanese tea ceremony.
Learning a new language, including Japanese, can be tough at first, but once you start comprehending the patterns and rhythm, you'll find that there is nothing more interesting. Do what you can, when you can, and enjoy the challenge. I'm really looking forward to meeting you in our online Japanese classroom. Let's spend an enjoyable 50 minutes together. Dozo yoroshiku onegai-shimasu.
Last modified on