Blogs edited and submitted by Chiho Kamioka
JOI Support staff and manager.
A piano recital
Japanese modern musicians
The Japanese music scene is a vibrant one with many young up-and-coming musicians and respected veterans in many fields and genres.
Live music in Japan is also very popular. There are many livehouses, small venues, concert halls and large stadiums in which musicians of many different levels of skill and fame can connect with their fan bases in acoustically unique spaces.
In this Intermediate Japanese level reading exercise, Kinoi sensei introduces her own personal experience of listening to live music. You can read the blog in Japanese with or without Kanji explanations. And listen to the spoken Japanese in the video.
ピアノリサイタル
A piano recital

By KINOI Rie
先日清塚信也さんのピアノのリサイタルに行きました。ピアニストの生の演奏を聞くのは初めてで、きっと上手なんだろうなと思って行ったんですが、それ以上に感じるものがありました。
清塚さんの演奏は聴く人の心に響くすばらしいものでした。指でピアノを弾いているのですが、実際は体全体でそして彼の心で弾いていると感じました。技術的なことはもちろん、表現力が並外れて優れているんだと思います。本当にきれいな音で、繊細で、やさしく、暖かい音色でした。涙が出るくらいやさしい音や、ドキドキするような強く激しい場面もありました。音が完全に消えるまで何か伝わってくるような感じがしました。ピアノの音を聞いているんですが、一つの芸術作品を鑑賞しているような気分でした。
たまにはこうしてじっくり音楽を鑑賞するのもいいですね。そして、デジタルの音ではなく、会場内に響き渡った生の音はまた特別です。音色が心に浸透してきます。用事をこなす日々の中に潤いが与えられるというか、心が落ち着きます。また、機会があれば行きたいと思います。
To listen to this blog, please watch our Youtube video.
ピアノリサイタル
先日(せんじつ)清塚(きよづか)信也(しんや)さんのピアノのリサイタルに行(い)きました。ピアニストの生(なま)の演奏(えんそう)を聞(き)くのは初(はじ)めてで、きっと上手(じょうず)なんだろうなと思(おも)って行(い)ったんですが、それ以上(いじょう)に感(かん)じるものがありました。
清塚(きよづか)さんの演奏(えんそう)は聴(き)く人(ひと)の心(こころ)に響(ひび)くすばらしいものでした。指(ゆび)でピアノを弾(ひ)いているのですが、実際(じっさい)は体(からだ)全体(ぜんたい)でそして彼(かれ)の心(こころ)で弾(ひ)いていると感(かん)じました。技術的(ぎじゅつてき)なことはもちろん、表現力(ひょうげんりょく)が並(なみ)外(はず)れて優(すぐ)れているんだと思(おも)います。本当(ほんとう)にきれいな音(おと)で、繊細(せんさい)で、やさしく、暖(あたた)かい音色(ねいろ)でした。涙(なみだ)が出(で)るくらいやさしい音(おと)や、ドキドキするような強(つよ)く激(はげ)しい場面(ばめん)もありました。音(おと)が完全(かんぜん)に消(き)えるまで何(なに)か伝(つた)わってくるような感(かん)じがしました。ピアノの音(おと)を聞(き)いているんですが、一つの芸術(げいじゅつ)作品(さくひん)を鑑賞(かんしょう)しているような気分(きぶん)でした。
たまにはこうしてじっくり音楽(おんがく)を鑑賞(かんしょう)するのもいいですね。そして、デジタルの音(おと)ではなく、会場内(かいじょうない)に響(ひび)き渡(わた))った生(なま)の音(おと)はまた特別(とくべつ)です。音色(ねいろ)が心(こころ)に浸透(しんとう)してきます。用事(ようじ)をこなす日々(ひび)の中(なか)に潤(うるお)いが与(あたえ)えられるというか、心(こころ)が落(お)ち着(つ)きます。また、機会(きかい)があれば行(い)きたいと思(おも)います。
A piano recital
The other day I went to a recital by Shinya Kiyozuka. It was my first time to listen to a live pianist's performance, and I went there thinking that he must be good but found a feeling beyond this.
Shinya Kiyozuka's performance was something so wonderful that it resonated with the heartstrings of the audience. He was playing the piano with his fingers, but actually I felt that he was playing with his whole body and with his heart too. He played well technically of course, but his power of expression was really extraordinary. It was really a beautiful sound – sensitive and kind with a warm glow. There were moments of gentle sounds that could bring you to tears, and moments where the strong intensity made your heart pound. I felt something being transmitted right up to the point that the sound completely faded. I was just listening to a piano, but felt like I was appreciating a work of art.
It feels good to thoroughly appreciate music in this way every once in a while, right? And not digital sound, but listening to live sounds vibrating towards you inside a venue is something special. The musical tones seep into your heart like osmosis. It is rather like being given a blessing during our daily day to day, with our errands to run, or rather it calms the heart. If I get another chance, I would like to go.
生(なま)  live (not recorded)
技術的(ぎじゅつてき) technical
並(なみ)外(はず)れている extraordinary
繊細(せんさい) sensitive; delicate
鑑賞(かんしょう) appreciation
浸透(しんとう) osmosis
潤(うるお)い・・・精神的(せいしんてき)にゆとりがあること、豊(ゆた)かであること。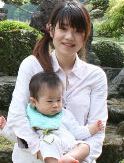 Hajimemashite, my name is Rie Kinoi. Do you know Sumo ? I love Sumo. Currently, there are many foreign Sumo wrestlers and they call speak Japanese really well. I often think that I would love to teach people to speak Japanese as naturally as they do.
I also love to travel. And I am fascinated by air, scenery, lifestyle, culture and of course languages of places that I am not familiar with. Japan has a lot of wonderful places to visit too, I'd like to introduce these to you.
Well now, you all must have various reasons and goals to study Japanese. I would like to lend support to you and help you succeed in achieving those goals. In my lessons, I will teach not only in an interesting and fun way, but also guide you to absorb a number of different topics. Lets do well together !
Last modified on