Blogs edited and submitted by Chiho Kamioka
JOI Support staff and manager.
Local Idols
Japanese Idol groups
There are numerous "idol groups" in Japan which are manufactured pop groups usually made up of young girls that are chosen for their cute looks and personalities.
The recent trend has been to relate these groups to local areas, and Igarashi sensei introduces a quick look at this trend with a surprising twist !
Read these blogs to learn Japanese and listen to the video to practice your vocabulary and pronunciation.
ご当地アイドル
Local Idols

By IGARASHI Maki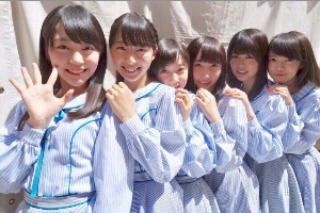 「ご当地」という言葉をご存じですか。その土地特有の、またはその地域独特のという意味です。最近ではこの「ご当地」にキャラクターの「キャラ」を合わせて「ご当地キャラ」という言葉や、「アイドル」を合わせて「ご当地アイドル」といった言葉がよく使われています。
 ご当地アイドルのなかでも有名なのがAKB48です。これは、秋葉原のAKIHABARAから三文字を取ってAKBになっています。このグループには姉妹グループが存在し、大阪の難波という地名からNBA48、名古屋の栄という地名からSKE48、福岡の博多からHKT48などが誕生し、活動しています。
 今年に入って新しくSTU48というグループが誕生しました。STUは瀬戸内という言葉からきています。これは、本州の西部、四国、九州に囲まれた海の沿岸地域を表す言葉です。広島県・山口県・岡山県・香川県・愛媛県・徳島県・兵庫県の7県を総称して、瀬戸内地方と呼びます。
 なんとこのSTU48に私の友人の娘さんが選ばれ、現在活動しています。矢野帆夏ちゃんと言います。小さい頃から身近にいた子がテレビに出るのは不思議な気持ちがしますが、夢に向かって頑張っている彼女を見るのはとても嬉しいことです。みなさんも興味があれば、ネットで検索してみてくださいね。
To listen to this blog, please watch our Youtube video.
ご当地(とうち)アイドル
「ご当地(とうち)」という言葉(ことば)をご存じですか。その土地(とち)特有(とくゆう)の、またはその地域(ちいき)独特(どくとく)のという意味(いみ)です。最近(さいきん)ではこの「ご当地(とうち)」にキャラクターの「キャラ」を合(あ)わせて「ご当地(とうち)キャラ」という言葉(ことば)や、「アイドル」を合(あ)わせて「ご当地(とうち)アイドル」といった言葉(ことば)がよく使(つか)われています。
 ご当地(とうち)アイドルのなかでも有名(ゆうめい)なのがAKB48です。これは、秋葉原(あきはばら)のAKIHABARAから三文字(さんもじ)を取(と)ってAKBになっています。このグループには姉妹(しまい)グループが存在(そんざい)し、大阪(おおさか)の難波(なんば)という地名(ちめい)からNBA48、名古屋(なごや)の栄(さかえ)という地名(ちめい)からSKE48、福岡(ふくおか)の博多(はかた)からHKT48などが誕生(たんじょう)し、活動(かつどう)しています。
 今年(ことし)に入(はい)って新(あたら)しくSTU48というグループが誕生(たんじょう)しました。STUは瀬戸内(せとうち)という言葉(ことば)からきています。これは、本州(ほんしゅう)の西部(せいぶ)、四国(しこく)、九州(きゅうしゅう)に囲(かこ)まれた海(うみ)の沿岸(えんがん)地域(ちいき)を表(あらわ)す言葉(ことば)です。広島県(ひろしまけん)・山口県(やまぐちけん)・岡山県(おかやまけん)・香川県(かがわけん)・愛媛県(えひめけん)・徳島県(とくしまけん)・兵庫県(ひょうごけん)の7県(けん)を総称(そうしょう)して、瀬戸内(せとうち)地方(ちほう)と呼(よ)びます。
なんとこのSTU48に私(わたし)の友人(ゆうじん)の娘(むすめ)さんが選(えら)ばれ、現在(げんざい)活動(かつどう)しています。矢野(やの)帆夏(ほのか)ちゃんと言(い)います。小(ちい)さい頃(ころ)から身近(みぢか)にいた子(こ)がテレビに出(で)るのは不思議(ふしぎ)な気持(きも)ちがしますが、夢(ゆめ)に向(む)かって頑張(がんば)っている彼女(かのじょ)を見(み)るのはとても嬉(うれ)しいことです。みなさんも興味(きょうみ)があれば、ネットで検索(けんさく)してみてくださいね。
Local Idols
Have you ever heard of the word 'Gotouchi'? It means something that is particular to a region or something particular to a certain area. Recently, this word 'Gotouchi' has been used combined with the Kyara part of the word Katakana word キャラクター to make the phrase 'Gotouchi Kyara' and with the Katakana word アイドル to make the phrase 'Gotouchi Aidoru'.
Within 'Gotouchi Aidoru', the famous one is AKB48. It uses 3 letters from the word AKihaBara to make AKB. This group has some active sister groups, from the Osaka area name: Nanba, there is NBA48, from the Nagoya area name: Sakae there is SKE48 and from the Fukuoka area name: Hakata the group HKT48 was created.
From the start of this year, a new group called STU48 was created. STU comes from the word Setouchi. This word represents the area of sea coast that surrounds the western part of Honshu island, Shikoku iskand and Kyushu. The generic name for these 7 prefectures of Hiroshima prefecture, Yamaguchi prefecture, Okayama prefecture, Kagawa prefecture, Ehime prefecture, Tokushima prefecture and Hyogo prefecture is known as the Setouchi region.
And guess what, one of my friends' daughters was chosen to be a member of STU48 and she is actively working. Her name is Honoka Yano. It feels strange to see a child that I have known since she was little appearing on TV, but it makes me happy to see her trying hard in pursuit of her dreams. If you are interested in this, please look it up on the web.
特有(とくゆう): distinctive、typical、special、particular、peculiar、specific
独特(どくとく): special、particular、peculiar、original、inimitable、specific
存在(そんざい): presence; existence
沿岸(えんがん): littoral; seashore; littoral zone; coast
総称(そうしょう): generic name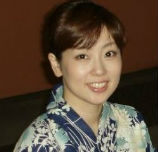 Hajimemashite, everyone . My name is Maki Igarashi.
Although I'm originally from Hokkaido, I live in Hiroshima because of my husband's work transfer. Hokkaido is the northernmost island of Japan. Winter is very cold and snowy, but Hokkaido's natural scenery is very beautiful, and we have a lot of delicious food. Here in Hiroshima, on Miya-jima Island, you can see Itsukushima Shrine, a world cultural heritage site. If you come to Japan, please visit these great places.
I'd like to see you smile at least once in every class. The lessons will be, well, fun! Prepare well, and review well! :o)
Don't get caught up thinking Japanese is a difficult language, enjoy studying and learning !
Try to use your newly learned vocabulary and phrases all the time in the lessons. Looking forward to meeting you all in class !
Last modified on