Blogs edited and submitted by Chiho Kamioka
JOI Support staff and manager.
Isesaki's Tanabata star festival
Local Star festivals
The Tanabata festival is also known as the Star Festival is celebrated on the seventh day of the seventh lunar month.
It originally came from the Chinese Qixi Festival and celebrates the story of two star-crossed lovers that can only meet once a year on this day. It is believed that if that evening is cloudy, the lovers cannot meet that year and have to wait another year to meet.
The festival can run on until August in some areas of Japan. In this teacher's blog Yokozuka sensei who lives in Gunma prefecture, tells about a local Tanabata festival in her city of Isesaki.
伊勢崎七夕祭り
Isesaki's Tanabata star festival

By YOKOZUKA Noriko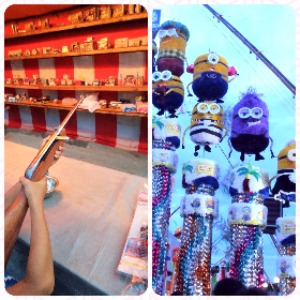 先日、地元の七夕祭りに行ってきました。七夕は一般的には新暦あるいは旧暦の7月7日に行われる行事で、元は中国から伝わったものです。現在では、短冊に願い事を書いて笹の葉に飾り、各地の商店街では七夕祭りが開催されます。
私が行った七夕祭りは、地元の商店街が毎年開催している祭りで、七夕祭りの2日間、商店街のメイン通りは歩行者天国になり、焼きそば、お好み焼き、金魚すくい、射的など、たくさんの屋台が並びます。今年もたくさんの地元民と観光客が訪れ、子どもからお年寄りまでみんなが七夕祭りを楽しんでいました。
8月初めぐらいまでは、日本のあちらこちらで七夕祭りが開催されていると思います。機会があれば、日本の地元の七夕祭りを体験してみてはいかがでしょうか。
To listen to this blog, please watch our Youtube video.
伊勢崎(いせさき)七夕(たなばた)祭(まつ)り
先日(せんじつ)、地元(じもと)の七夕(たなばた)祭(まつ)りに行(い)ってきました。七夕(たなばた)は一般的(いっぱんてき)には新暦(しんれき)あるいは旧暦(きゅうれき)の7月7日に行(おこな)われる行事(ぎょうじ)で、元(もと)は中国(ちゅうごく)から伝(つた)わったものです。現在(げんざい)では、短冊(たんざく)に願(ねが)い事(ごと)を書(か)いて笹(ささ)の葉(は)に飾(かざ)り、各地(かくち)の商店街(しょうてんがい)では七夕祭りが開催(かいさい)されます。
私(わたし)が行った七夕祭りは、地元の商店街が毎年(まいとし)開催している祭りで、七夕祭りの2日間、商店街のメイン通(どお)りは歩行者天国(ほこうしゃてんごく)になり、焼(や)きそば、お好(この)み焼(や)き、金魚(きんぎょ)すくい、射的(しゃてき)など、たくさんの屋台(やたい)が並(なら)びます。今年(ことし)もたくさんの地元民(じもとみん)と観光客(かんこうきゃく)が訪(おとず)れ、子(こ)どもからお年寄(としよ)りまでみんなが七夕祭りを楽(たの)しんでいました。
8月初(はじ)めぐらいまでは、日本のあちらこちらで七夕祭りが開催されていると思(おも)います。機会(きかい)があれば、日本の地元の七夕祭りを体験(たいけん)してみてはいかがでしょうか。
Isesaki's Tanabata star festival
The other day I went to a local Tanabata (Star festival) festival. The Tanabata or Star festival is celebrated on July 7th in both the new calendar and in the old Japanese lunar calendar and was originally handed down from China. Currently, Tanabata festivals are held in shopping districts in various places, where people write their wishes on strips of paper and decorate them on bamboo leaves.
The Tanabata festival that I went to is held every year in a local shopping district and for the 2 day Star Festival, the main street of the shopping district becomes a car-free pedestrian's paradise with many stalls lined up along it including those selling Yakisoba noodles, Okonomiyaki, and goldfish catching games. Many local people and tourists visited this year, and everyone, from young children to old people, enjoyed the Tanabata festival.
I think there are Tanabata Star festivals held here and there in Japan until the beginning of August. If you get a chance, why not try to experience a local Japanese Tanabata festival ?
地元 じもと  local area
七夕祭り たなばたまつり the Star Festival
新暦 しんれき new calendar
旧暦 きゅうれき Japan's old (lunisolar) calendar
短冊 たんざく strip of paper
笹の葉 ささのは  bamboo leaf
商店街 しょうてんがい shopping street; shopping center; shopping district; commercial strip; row stores
歩行者天国 ほこうしゃてんごく pedestrian's paradise
屋台 やたい stand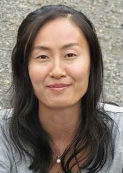 Konnichi-wa, everybody. I am originally from Ringo-no-ri in Aomori prefecture, but I am now living in Kakaa-tenka in Gunma prefecture. I've lived in several other of Japan's prefectures as well, including Niigata (which has gorgeous sunsets), Tochigi (where the Nikko Toshogu shrine is located), and Gifu (land of the famous Shirakawa-go area of historic rafter roofed houses).
I myself am studying Chinese, so I can really relate to the difficulty of learning a foreign language. But still, if we can get past that step and feel the excitement of having just a single word understood, the feeling of satisfaction that comes from communication is, no pun intended, beyond words. I'd like to invite everyone who visits our online Japanese school with the thought "I want to speak Japanese!" to join my classes. Until the day when you can say confidently, "I did it, I learned how to speak Japanese!", I promise to do my best to help you in your Japanese language studies.
Last modified on