Blogs edited and submitted by Chiho Kamioka
JOI Support staff and manager.
Short proverbs
Japanese proverbs or Kotowaza
Japanese proverbs or kotowaza are often expressed in short form within 4 Kanji characters (or yojijukugo) or 5 Kanji characters.
These can sometimes be further shortened to just two characters when the other person understands the meaning or context, thus making them a profound and succinct method of expression in spoken Japanese.
JOI teacher, Chiharu Takase introduces 3 of the more popular proverbs for your learning pleasure !
みじかいことわざ
Short proverbs

By TAKASE Chiharu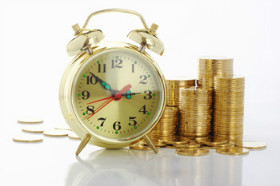 今日はみなさんに日本語のみじかいことわざを3つご紹介します。5文字と6文字のことわざです。
「時は金なり」
すぎてしまうと戻ってこない時間はお金と同じように大切なものだから無駄にはしてはいけない、時間を有効に使おう。
みなさんはどう思いますか。その通り!と思う方も多いでしょうね。でも、何もしないでぼうっとする時間も大切ですよね。
「花より団子」
お花見に行って、桜の花を見るより、そこで食べるおいしいだんごのほうがいい、外観よりも実際にためになることのほうがいい。
若い人はおなかがすくので「やっぱりだんごでしょ!」でしょうね。私もだんごを取るタイプですね。
「負けるが勝ち」
相手に勝ちをゆずって、しいて人と争わないほうが長い目で見れば得になるということ、そのときは相手に屈しても、結局は自分に有利な結果になる。
だれだって負けるのは嫌ですが、「トラブルが大きくなるよりは、今は我慢して負けとこう」という気持ちが持てると大人ですよね。。
みなさんはこのみじかいことわざについてどう思いましたか。「なるほど!」と納得するのはどれですか。
To listen to this blog, please watch our Youtube video.
今日(きょう)はみなさんに日本語(にほんご)のみじかいことわざを3(みっ)つご紹介(しょうかい)します。5文字(もじ)と6文字(もじ)のことわざです。
「時(とき)は金(かね)なり」
すぎてしまうと戻(もど)ってこない時間(じかん)はお金(かね)と同(おな)じように大切(たいせつ)なものだから無駄(むだ)にはしてはいけない、時間(じかん)を有効(ゆうこう)に使(つか)おう。
みなさんはどう思(おも)いますか。その通(とお)り!と思(おも)う方(かた)も多(おお)いでしょうね。でも、何(なに)もしないでぼうっとする時間(じかん)も大切(たいせつ)ですよね。
「花(はな)より団子(だんご)」
お花見(はなみ)に行(い)って、桜(さくら)の花(はな)を見(み)るより、そこで食(た)べるおいしいだんごのほうがいい、外観(がいかん)よりも実際(じっさい)にためになることのほうがいい。
若(わか)い人(ひと)はおなかがすくので「やっぱりだんごでしょ!」でしょうね。私(わたし)もだんごを取(と)るタイプですね。
「負(ま)けるが勝(か)ち」
相手(あいて)に勝(か)ちをゆずって、しいて人(ひと)と争(あらそ)わないほうが長(なが)い目(め)で見(み)れば得(とく)になるということ、そのときは相手(あいて)に屈(くっ)しても、結局(けっきょく)は自分(じぶん)に有利(ゆうり)な結果(けっか)になる。
だれだって負(ま)けるのは嫌(いや)ですが、「トラブルが大(おお)きくなるよりは、今(いま)は我慢(がまん)して負(ま)けとこう」という気持(きも)ちが持(も)てると大人(おとな)ですよね。
みなさんはこのみじかいことわざについてどう思いましたか。「なるほど!」と納得(なっとく)するのはどれですか。
Short proverbs
Today I am going to introduce three Japanese language proverbs to you. They are 5 character and 6 character proverbs.
"Toki ni kane nari" (literal translation: Time is money)
It means that when time goes past, it cannot be brought back and is as important as money, so we shouldn't waste it and try to use time effectively. What do you think of this sentiment ? I guess a lot of people feel that, "That is exactly right !"
"Hana yori dango" (literal translation: dumplings are better than flowers)
This means when you go Cherry Blossom viewing, the delicious dumplings that you eat there make you feel better than looking at the flower blossoms, or in other words, reality is better than appearance. Young people often feel hungry, so I guess they feel "of course dumplings are the better choice!" I am also the type of person who chooses to take dumplings instead.
""Makeru ga kachi"(literal translation: to lose is to win)
By letting someone else win instead of fighting over something, when seen in the long term, means that it ends up giving you a advantageous result. So even though one hates to lose, "rather than causing trouble, let me just endure this loss", is the kind of sentiment that makes one an adult isn't it? What do you think of these short proverbs ? Which one makes you say, "I see" in agreement ?
無駄 waste
ぼうっと (on-mim) doing nothing; being stupefied
ためになる to be of benefit; to be useful
しいて by force
屈する to yield; to give in
Konnichi-wa, everybody. Hajimemashite. My name is Chiharu Takase.
I was born in the spring, that's why my parents decided to include the the Kanji for spring (haru) in my name. My hometown is in Yamaguchi prefecture on the western coast of Honshu, but now I live in Kyoto, one of Japan's early capital cities. I'm married with one son, and my hobby is the Japanese tea ceremony.
Learning a new language, including Japanese, can be tough at first, but once you start comprehending the patterns and rhythm, you'll find that there is nothing more interesting. Do what you can, when you can, and enjoy the challenge. I'm really looking forward to meeting you in our online Japanese classroom. Let's spend an enjoyable 50 minutes together. Dozo yoroshiku onegai-shimasu.
Last modified on