Blogs edited and submitted by Chiho Kamioka
JOI Support staff and manager.
10 Times Quiz
Japanese word games
One good way to learn Japanese pronunciation is practising Japanese word games. One of these are Tongue Twisters which are a great way to practice vocabulary as well.
Below is a blog which is about a child's game which is similar to tongue twisters but has a quirky psychological twist to it. It's fun !
Yokozuka sensei, one of the Japanese teachers at JOI online school explains this interesting twist on the tongue twister game.
10回クイズ
10 Times Quiz

By YOKOZUKA Noriko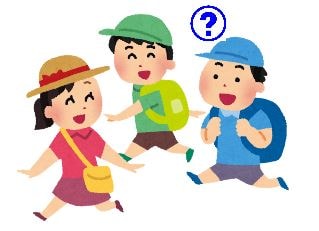 子どもの頃、「10回クイズ 」とという遊びがはやりました。このような遊びです。
A:「ピザ」を10回言ってみて。
B:「ピザ、ピザ、ピザ・・・。」(10回言います。)
A:(ひじを指さして)「ここは?」
B:ひざ!
A:残念。「ひじ」です。
他にも、このようなものがあります。
A:「リスとトラ」を10回言ってみて。
B:「リスとトラ、リスとトラ、リスとトラ・・・。」(10回言います。)
A:「会社を辞めることは?」
B:リストラ!
A:残念。「退職」です。
おもしろいことに、私も含め、けっこう多くの人が、間違えてしまうのです。
10回クイズのことはずっと忘れていたのですが、最近、小学生がこの遊びをしているのを見て思い出しました。日本語だからできる言葉遊びのように思いますが、外国語でもこのようなものはあるのでしょうか。みなさんの国では、10回クイズのようなものはありますか。
ちなみに、他にどんなものがあったかあまり思い出せなかったので、検索してみました。皆さんにもご紹介します。興味があったら、試してみてくださいね。
「シャンデリアを10回言ってみて」「じゃあ、毒りんごを食べたのは?」
×シンデレラ 〇白雪姫
「温泉を10回言ってみて」「じゃあ、3000の次は?」
×4000 〇3001
「ケンタッキーを10回言ってみて」「じゃあ、洗濯物を乾かすのは?」
×洗濯機 〇乾燥機
To listen to this blog, please watch our Youtube video.
10回(かい)クイズ
子(こ)どもの頃(ころ)、「10回クイズ」という遊(あそ)びがはやりました。 このような遊びです。
A:「ピザ」を10回言(い)ってみて。
B:「ピザ、ピザ、ピザ・・・。」(10回言います。)
A:(ひじを指(ゆび)さして)「ここは?」
B:ひざ!
A:残念(ざんねん)。「ひじ」です。
他(ほか)にも、このようなものがあります。
A:「リスとトラ」を10回言ってみて。
B:「リスとトラ、リスとトラ、リスとトラ・・・。」(10回言います。)
A:「会社(かいしゃ)を辞(や)めることは?」
B:リストラ!
A:残念。「退職(たいしょく)」です。
10回クイズのことはずっと忘(わす)れていたのですが、最近(さいきん)、小学生(しょうがくせい)がこの遊びをしているのを見(み)て思(おも)い出(だ)しました。日本語(にほんご)だからできる言葉遊(ことばあそ)びのように思(おも)いますが、外国語(がいこくご)でもこのようなものはあるのでしょうか。みなさんの国(くに)では、10回クイズのようなものはありますか。
ちなみに、他にどんなものがあったかあまり思い出せなかったので、検索(けんさく)してみました。皆(みな)さんにもご紹介(しょうかい)します。興味(きょうみ)があったら、試(ため)してみてくださいね。
「シャンデリアを10回言ってみて」
「じゃあ、毒(どく)りんごを食(た)べたのは?」
×シンデレラ 〇白雪姫(しらゆきひめ)
「温泉(おんせん)を10回言ってみて」
「じゃあ、3000の次(つぎ)は?」
×4000 〇3001
「ケンタッキーを10回言ってみて」
「じゃあ、洗濯物(せんたくもの)を乾(かわ)かすのは?」
×洗濯機(せんたくき/せんたっき) 〇乾燥機(かんそうき)
10 Times Quiz
Back when I was a child, the game known as 10 Times Quiz was quite popular.
This is an example of how the game goes.
A: "Say Pizza 10 times".
B: "Pizza, pizza, pizza…." (Says it 10 times).
A: What is that (Point at his elbows)?
B: My Hiza (Knee)!
A: Wrong, that is your Hiji (Elbow)
Here is another example.
A: "Say Risu to Tora (Squirrel and Tiger) 10 times".
B: "Squirrel and Tiger, Squirrel and Tiger…." (Says it 10 times).
A: What is the word for quitting your job?
B: Risutora (Restructuring) !
A: Wrong, the word is Taishoku.
Most people who do this quiz get the wrong answer.
I had forgotten about this game, but remebered it recently when I saw a group of elementary children playing it. I thought it was game that only made sense in Japanese, but I wonder are there word games like this in other languages? Do you have a game that is similar to the 10 Times Quiz in your country?
In fact, I had forgotten if there were other examples other than those, so I did a quick search and I'd like to introduce these. If you like them, feel free to try them on other people.
1) A:Say Cinderella 10 times.
B: Cinderella (Says it 10 times).
A:Who ate the poison apple?
Right Answer: Snow White
Wrong Answer: Cinderella
2) A: Say Onsen 10 times.
B: Onsen (Says it 10 times).
A: What is the number after 3000?
Right Answer: 3001
Wrong Answer: 4000 (Yonsen)
3) A: Say Kentucky 10 times.
B: Kentucky (Says it 10 times).
A: What do you use to dry the clothes?
Right Answer: Kansouki (Drier)
Wrong Answer: Sentakuki (Washer)
ひじ elbow
ひざ knee
リス a squirrel
トラ a tiger
ちなみに by the way
検索(けんさく) a search
毒(どく)りんご Poison apples
シンデレラ Cinderella
白雪姫(しらゆきひめ) Snow White
乾(かわ)かす dry
乾燥機(かんそうき) dryer; drier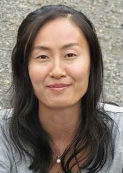 Konnichi-wa, everybody. I am originally from Ringo-no-ri in Aomori prefecture, but I am now living in Kakaa-tenka in Gunma prefecture. I've lived in several other of Japan's prefectures as well, including Niigata (which has gorgeous sunsets), Tochigi (where the Nikko Toshogu shrine is located), and Gifu (land of the famous Shirakawa-go area of historic rafter roofed houses).
I myself am studying Chinese, so I can really relate to the difficulty of learning a foreign language. But still, if we can get past that step and feel the excitement of having just a single word understood, the feeling of satisfaction that comes from communication is, no pun intended, beyond words. I'd like to invite everyone who visits our online Japanese school with the thought "I want to speak Japanese!" to join my classes. Until the day when you can say confidently, "I did it, I learned how to speak Japanese!", I promise to do my best to help you in your Japanese language studies.
Last modified on