Blogs edited and submitted by Chiho Kamioka
JOI Support staff and manager.
NHK Taiga drama
Japanese national TV station NHK
apan, like almost every other nation, has a national broadcasting corporation which began as a radio broadcasting network in the 1930s and began TV broadcasts in 1950. There are now several NHK channels including satellite and digital channels. Users are required to purchase a license fee (although this is continually a point of contention among many citizens).
There are some very impressive shows created by the corporation, including the year end "Kōhaku Uta Gassen – Red and White show" and the annual "Taiga drama" which are much loved and have long traditions.
In this Japanese language blog by JOI teacher, Shiomi sensei, the latter is introduced using natural Japanese. Read the blog and listen the audio version to improve your Japanese !
大河ドラマ
NHK Taiga drama

By SHIOMI Kyoko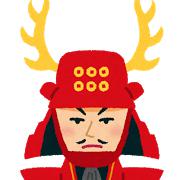 毎年楽しみにしていることの一つが大河ドラマです。 大河ドラマとは日本史上の人物や事件などをテーマに、毎年1月から12月の1年間を通して放送される、日本を代表するテレビドラマです。
日本の歴史が分かりやすく、フィクションやユーモアも交えて描かれています。特に日本が大きく変わった明治維新のころの物語は、とてもおもしろいです。
今まで放送された番組の中では、明治維新の立役者といわれる坂本龍馬の「龍馬伝(りょうまでん)」と、幕末の才女「篤姫(あつひめ)」がとてもおもしろかったです。
今年は戦国時代の武将「真田幸村」の物語です。まだ始まったばかりですから、これからどうなるのか毎週楽しみに見ています。
To listen to this blog, please watch our Youtube video.
大河(たいが)ドラマ
毎年(まいとし)楽(たの)しみにしていることの一(ひと)つが大河(たいが)ドラマです。 大河(たいが)ドラマとは日本史上(にほんしじょう)の人物(じんぶつ)や事件(じけん)などをテーマに、毎年(まいとし)1月(がつ)から12月(がつ)の1年間(ねんかん)を通(とお)して放送(ほうそう)される、日本(にほん)を代表(だいひょう)するテレビドラマです。
日本(にほん)の歴史(れきし)が分(わ)かりやすく、フィクションやユーモアも交(まじ)えて描(えが)かれています。特(とく)に日本(にほん)が大(おお)きく変(か)わった明治維新(めいじいしん)のころの物語(ものがたり)は、とてもおもしろいです。
今(いま)まで放送(ほうそう)された番組(ばんぐみ)の中(なか)では、明治維新(めいじいしん)の立役者(たてやくしゃ)といわれる坂本龍馬(さかもとりょうま)の「龍馬伝(りょうまでん)」と、幕末(ばくまつ)の才女(さいじょ)「篤姫(あつひめ)」がとてもおもしろかったです。
今年(ことし)は戦国時代(せんごくじだい)の武将(ぶしょう)「真田幸村(さなだゆきむら)」の物語(ものがたり)です。まだ始(はじ)まったばかりですから、これからどうなるのか毎週(まいしゅう)楽(たの)しみに見(み)ています。
NHK Taiga drama
One of the things that I look forward to each year is the Taiga drama. The Taiga drama is one of the leading television dramas in Japan and starts to be broadcast every year from January until December running the whole year, and features a person or event in Japanese history as the main theme.
It describes Japanese history in an easy to understand manner mixing fiction with humor. The stories from the Meiji Restoration age in which Japan was greatly changed are especially interesting.
Of the tales broadcast so far, the one called "Ryoma Den" which was about Ryoma Sakamoto who was said to be one of driving forces behind the Meiji Restoration, and "Atsu Hime" which was about a talented woman during the closing days of the Tokugawa shogunate, were both very interesting.
This year's drama is about a military commander during Warring States period of Japanese history called Yukimura Sanada. It has just begun, so I look forward to seeing it each week to see what happens.
大河(たいが)ドラマ long-running historical drama series
明治維新(めいじいしん)  Meiji Restoration
立役者(たてやくしゃ)   person who acts as driving force behind something
幕末(ばくまつ)     end of Edo era
才女(さいじょ)     talented woman
戦国時代(せんごくじだい)  Warring States period (of Japanese history, approx. 1467-1568 CE) 
武将(ぶしょう)     feudal warlord

Hajimemashite everyone,My name is Kyoko Shiomi.
I'm originally from Kobe, Hyogo prefecture. Kobe is a beautiful city that is surrounded by the sea and mountains. Himeji castle is located in Hyogo prefecture and it is the largest and the most beautiful castle in Japan. It has also been registered as a World Heritage Site.
There are many other attractive places in Japan. I would like to teach not only language, but also introduce Japanese culture and tourist spots, if you are interested. I used to live in Tokyo and London and work with people from many different parts of the world. Let´s talk a lot in Japanese and enjoy learning together! Looking forward to meeting you soon in the classroom.
Last modified on