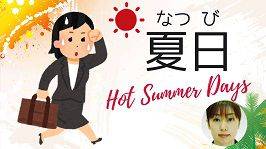 Summer in Japan
The Japanese summer is a hot and humid affair. Temperatures in the southern areas and mainland of the nation have regularly climbed to almost 40℃ in recent years with records being rewritten every year in various localities.
In this blog for Japanese learners, Igarashi sensei, a Japanese language teacher at JOI, introduces some useful Japanese summer vocabulary.
Please read the blog below to study Japanese reading, and grammar. You can also practice listening by listening to the blog on YouTube.
夏日
Hot Summer Days

By IGARASHI Maki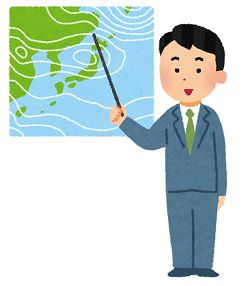 先日、北海道に住む妹から桜が咲いたと教えてもらいました。 例年北海道の桜は5月の頭に咲くのですが、今年はかなり早かったようです。
 本州でも今年の4月は暖かい日が続き、天気予報でも『夏日』という言葉をよく聞きました。 この『夏日』という言葉の意味、皆さんはご存知ですか。 これは、最高気温が25℃を超えた日のことを言います。(25℃ = 77F)
ちなみに、最高気温が30℃を超えた日は『真夏日』(30℃ = 86F)、35℃を超えた日は『猛暑日』(35℃ = 95F)と呼びます。
暑くてなかなか寝付けない夜のことは『熱帯夜』と言いますが、これは夜の最低気温が25℃以上の時を表します。
 日本の平均気温は、この100年で1.2℃上昇しています。地球温暖化をとめるために、むだな電気を使わないなど、私たちもできることをしていきましょう。
To listen to this blog, please watch our Youtube video.
夏日(なつび)
 先日(せんじつ)、北海道(ほっかいどう)に住(す)む妹(いもうと)から桜(さくら)が咲(さ)いたと教(おし)えてもらいました。 例年(れいねん)北海道(ほっかいどう)の桜(さくら)は5月(がつ)の頭(あたま)に咲(さ)くのですが、今年(ことし)はかなり早(はや)かったようです。
 本州(ほんしゅう)でも今年(ことし)の4月(がつ)は暖(あたた)かい日(ひ)が続(つづ)き、天気予報(てんきよほう)でも『夏日(なつび)』という言葉(ことば)をよく聞(き)きました。 この『夏日(なつび)』という言葉(ことば)の意味(いみ)、皆(みな)さんはご存知(ぞんじ)ですか。 これは、最高気温(さいこうきおん)が25℃(ど)を超(こ)えた日(ひ)のことを言(い)います。(25℃ = 77F)
ちなみに、最高気温(さいこうきおん)が30℃(ど)を超(こ)えた日(ひ)は『真夏日(まなつび)』(30℃ = 86F)、35℃(ど)を超(こ)えた日(ひ)は『猛暑日(もうしょび)』(35℃ = 95F)と呼(よ)びます。
暑(あつ)くてなかなか寝付(ねつ)けない夜(よる)のことは『熱帯夜(ねったいや)』と言(い)いますが、これは夜(よる)の最低気温(さいていきおん)が25℃(ど)以上(いじょう)の時(とき)を表(あらわ)します。
 日本(にほん)の平均気温(へいきんきおん)は、この100年(ねん)で1.2℃(ど)上昇(じょうしょう)しています。地球温暖化(ちきゅうおんだんか)をとめるために、むだな電気(でんき)を使(つか)わないなど、私(わたし)たちもできることをしていきましょう。
Hot Summer Days
The other day, my sister who lives in Hokkaido told me that the cherry blossoms had bloomed there. In an average year, the cherry blossoms usually bloom at the beginning of May in Hokkaido, but this year they are really early.
Even in Honshu (the main island in Japan) there have been continued warm days and I often heard the word "Natsu bi" being used in the weather forecasts. Do you know what the meaning of this word "Natsu bi" is?
It is said to mean days when the maximum temperature is over 25℃ (25℃ = 77F). Incidentally, days when the maximum temperature goes over 30℃, are called "Manatsu bi"(30℃ = 86F)and days when the temperature is over 35℃, are known as "Mousho bi".
Nights when it is so hot it becomes difficult to sleep are called "Nettai ya", which indicates nights when the minimum temperature is over 25℃..
The mean average temperature in Japan has been rising by 1.2℃ these 100 years. Let us do what we can to stop global warming, like trying not to use electricity wastefully.
例年(れいねん): average year
最高気温(さいこうきおん): maximum temperature
最低気温(さいていきおん): minimum temperature
平均気温(へいきんきおん): mean temperature
上昇(じょうしょう): ascent; rise
地球温暖化(ちきゅうおんだんか): global warming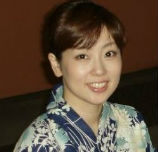 Hajimemashite, everyone . My name is Maki Igarashi.
Although I'm originally from Hokkaido, I live in Hiroshima because of my husband's work transfer. Hokkaido is the northernmost island of Japan. Winter is very cold and snowy, but Hokkaido's natural scenery is very beautiful, and we have a lot of delicious food. Here in Hiroshima, on Miya-jima Island, you can see Itsukushima Shrine, a world cultural heritage site. If you come to Japan, please visit these great places.
I'd like to see you smile at least once in every class. The lessons will be, well, fun! Prepare well, and review well! :o)
Don't get caught up thinking Japanese is a difficult language, enjoy studying and learning !
Try to use your newly learned vocabulary and phrases all the time in the lessons. Looking forward to meeting you all in class !
Last modified on