Blogs edited and submitted by Chiho Kamioka
JOI Support staff and manager.
Featured
Japanese prefectural beauty ranking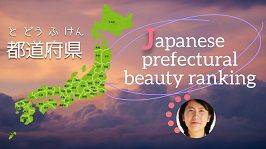 47 prefectures of Japan
Japan is split into 47 prefectures and these are often a source of conversation and media focus.
They include 43 proper prefectures, two urban prefectures (Osaka and Kyoto), one territory (Hokkaido) and one metropolis (Tokyo).
Japanese media loves to find differences between the prefectures and make TV programs or radio conversations surrounding these.
In this blog by Japanese teacher, Ayako Suzuki introduces her own prefecture which has had some bad news this year.
Read the blog below and study Japanese for free. And listen to the blog being read out loud on the YouTube video.
都道府県魅力度ランキング
Japanese prefectural beauty ranking

By SUZUKI Ayako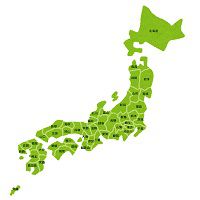 日本には47の都道府県があり、毎年都道府県別の「魅力度ランキング調査」が発表されています。2020年の調査では、全国で魅力的な都道府県1位は北海道、2位は京都府、3位は沖縄県でした。北海道は12年連続のトップだそうです。
 しかし、上位の都道府県よりも、7年連続最下位だった茨城県が42位に順位を上げたことのほうが話題になりました。様々なメディアが、最下位を脱出した茨城県と、代わりに最下位になった栃木県を取り上げ、それぞれの魅力を紹介していました。
 私は今年最下位になった栃木県に住んでいます。栃木には日光という有名な観光地があり、観光客もとても多いところです。この結果に栃木県民は驚き、「なぜ栃木が最下位に?」という声があがりました。「栃木という名前が悪い。日光県に改名したらどうか?」という意見まであったようです。
 上位より最下位に注目が集まるランキング、おもしろいと思いませんか。
To listen to this blog, please watch our Youtube video.
 日本(にほん)には47の都道府県(とどうふけん)があり、毎年(まいとし)都道府県別(とどうふけん)の「魅力(みりょく)度(ど)ランキング調査(ちょうさ)」が発表(はっぴょう)されています。2020年(ねん)の調査(ちょうさ)では、全国(ぜんこく)で魅力的(みりょくてき)な都道府県(とどうふけん)1位(い)は北海道(ほっかいどう)、2位(い)は京都府(きょうとふ)、3位(い)は沖縄県(おきなわ)でした。北海道(ほっかいどう)は12年(ねん)連続(れんぞく)のトップだそうです。
 しかし、上位(じょうい)の都道府県(とどうふけん)よりも、7年(ねん)連続(れんぞく)最下位(さいかい)だった茨城県(いばらきけん)が42位(い)に順位(じゅんい)を上(あ)げたことのほうが話題(わだい)になりました。様々(さまざま)なメディアが、最下位(さいかい)を脱出(だっしゅつ)した茨城県(いばらきけん)と、代(か)わりに最下位(さいかい)になった栃木県(とちぎけん)を取(と)り上(あ)げ、それぞれの魅力(みりょく)を紹介(しょうかい)していました。
 私(わたし)は今年(ことし)最下位(さいかい)になった栃木県(とちぎけん)に住(す)んでいます。栃木(とちぎ)には日光(にっこう)という有名(ゆうめい)な観光地(かんこうち)があり、観光客(かんこうきゃく)もとても多(おお)いところです。この結果(けっか)に栃木県民(とちぎけんみん)は驚(おどろ)き、「なぜ栃木(とちぎ)が最下位(さいかい)に?」という声(こえ)があがりました。「栃木(とちぎ)という名前(なまえ)が悪(わる)い。日光県(にっこうけん)に改名(かいめい)したらどうか?」という意見(いけん)まであったようです。
 上位(じょうい)より最下位(さいかい)に注目(ちゅうもく)が集(あつ)まるランキング、おもしろいと思(おも)いませんか。
Japanese prefectural beauty ranking
There are 47 prefectures in Japan, and every year each of these prefectures is surveyed and ranked according to their "charm or beauty" and this ranking is announced. In the 2020 survey, when all of the prefectures in the country were ranked according to beauty, Hokkaido came out on top, the second was Kyoto urban prefecture, and the third was Okinawa prefecture. Hokkaido has held the top spot for 12 years running.
However, the talk has not been about the top-ranked prefectures but more about the Ibaragi prefecture which has been the worst ranked for 7 years in a row but has risen to 42nd position. There have been various media outlets that have been introducing the charms and beauty of relegated Ibaragi and also Tochigi prefecture which has replaced it at the bottom of the table.
I live in this year's worst-ranked, Tochigi prefecture. Tochigi prefecture has a famous sight-seeing spot Nikko, and has a lot of tourists as well. And many Tochigi prefecture people are surprised and many have been heard saying, "How come we've been ranked bottom?" And there have been opinions saying, "it's the name Tochigi that's the problem. What if we change it to Nikko Prefecture?"
It's funny how the attention has been more on the lowest ranks rather than on the highest ranks isn't it?!
魅力(みりょく)  charm; fascination; glamour; attraction; appeal
上位(じょうい)  superior (in rank); top; ranking
最下位(さいかい)  last place; lowest position; lowest rank
脱出(だっしゅつ)する  escape
改名(かいめい)  change of name

Konnichiwa. My name is Ayako Suzuki.
I live in Tochigi prefecture with my husband and two children. Tochigi has two towns that are very popular tourist attractions; Nikko, which is famous for its World Heritage shrine and its wonderful nature, and Mashiko which is famous for its pottery. Its only two hours by train from Tokyo, so if you get that chance, please come and visit Tochigi.
Through the language of Japanese, I am happy to and looking forward to meeting you all. Lets study Japanese together.
Last modified on