Blogs edited and submitted by Chiho Kamioka
JOI Support staff and manager.
Thank you to everyone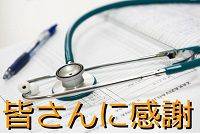 Essential businesses and non-essential businesses
During this time there is a lot of discussion about essential businesses and non-essential businesses. The types of work that fit into each category differ from country to country and even from state to state.
But in this blog by a Japanese language teacher, she gives thanks to all those putting their lives and health at risk to provide services to us.
Read this heartfelt expression of gratitude and learn some new Japanese vocabulary and phrases. Yatabe sensei reads the blog herself – so you can listen to fluent Japanese, which helps if you are studying for the JLPT or any other test.
Watch the YouTube video to practice listening.
皆さんに感謝
Thank you to everyone

By YATABE Kumiko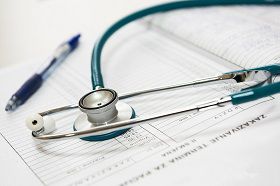 毎日、ニュースの大半は新型コロナウイルスの話題です。気が重くなる話が多いので、今回のブログのテーマは他の話を探そうかなと思いましたが、一つ、書きたいことを思い出しました。
  まず、感染の危険の中で働いている世界中の医療従事者の方々に、本当にありがとうございます、おつかれさまですと感謝の気持ちを伝えたいです。仕事に送り出すご家族もどんなに不安でしょうか。私はよくバスを利用しますが、毎日たくさんの人を乗せているバスの運転手の方にも、ありがとうございます、本当に気をつけてと言いたい。スーパーなどのレジでは最近、店員さんと客の間に透明のビニールシートが設置されているところが増えました。それでも店員の方は大勢の人と接することにきっと不安な気持ちを抱いていると思います。そして多くの店が休業し、ネットショッピングを利用する人が増えています。配送業の方々はますます忙しくなっているでしょう。
  これらは一例です。リモートワークができる業種ばかりではありません。今の状況の中、このような仕事をしてくれている方々がいるからこそ、私達は生活できているのだと実感しています。本当にありがとう、そして気をつけてください。
To listen to this blog, please watch our Youtube video.
皆(みな)さんに感謝(かんしゃ)
 毎日(まいにち)、ニュースの大半(たいはん)は新型(しんがた)コロナウイルスの話題(わだい)です。気(き)が重(おも)くなる話(はなし)が多(おお)いので、今回(こんかい)のブログのテーマは他(ほか)の話(はなし)を探(さが)そうかなと思(おも)いましたが、一(ひと)つ、書(か)きたいことを思(おも)い出(だ)しました。
 まず、感染(かんせん)の危険(きけん)の中(なか)で働(はたら)いている世界中(せかいじゅう)の医療従事者(いりょうじゅうじしゃ)の方々(かたがた)に、本当(ほんとう)にありがとうございます、おつかれさまですと感謝の気持ちを伝えたいです。仕事(しごと)に送(おく)り出(だ)すご家族(かぞく)もどんなに不安(ふあん)でしょうか。私(わたし)はよくバスを利用(りよう)しますが、毎日(まいにち)たくさんの人(ひと)を乗(の)せているバスの運転手(うんてんしゅ)の方(かた)にも、ありがとうございます、本当(ほんとう)に気(き)をつけてと言(い)いたい。スーパーなどのレジでは最近(さいきん)、店員(てんいん)さんと客(きゃく)との間(あいだ)に透明(とうめい)のビニールシートが設置(せっち)されているところが増(ふ)えました。それでも店員の方(かた)は大勢(おおぜい)の人と接(せっ)することにきっと不安な気持ちを抱いていると思います。大変なお仕事です。そして多(おお)くの店(みせ)が休業(きゅうぎょう)し、ネットショッピングを利用(りよう)する人が増(ふ)えています。配送業(はいそうぎょう)の方々(かたがた)はますます忙(いそが)しくなっているでしょう。
  これらは一例(いちれい)です。リモートワークができる業種(ぎょうしゅ)ばかりではありません。今(いま)の状況(じょうきょう)の中(なか)、このような仕事(しごと)をしてくれている方々がいるからこそ、私達(わたしたち)は生活(せいかつ)できているのだと実感(じっかん)しています。本当にありがとう、そして気をつけてください。
Thank you to everyone
Every day, the news is mainly about the Novel Coronavirus topic. There are a lot of depressing stories, so for this time's blog theme I thought about looking for a different topic but I remembered that there was one thing that I would like to write about.
First of all, I would like to say thank you very much to all the healthcare workers all around the world, I would like to express gratitude to them for all their hard work. I can only imagine how anxious their family members must feel sending them off to work. I often use the bus so I would like to say thanks to the bus drivers who give rides to so many people and I would like to tell them to really take care. There are many places like supermarkets where they have set up a clear vinyl sheet between the clerks and the customers at the register. Even so, the staff must feel uneasy about coming into contact with so many people. And then since many shops have closed, the amount of people using online shopping has increased. So the delivery field of work has become busier and busier.
These are just some examples. Not every job can be done remotely. I have come to realize that it is thanks to people like this who do their jobs, even under these conditions, that we are able to carry on with our lives. Thank you very very much – please take care of yourselves.
感謝(かんしゃ) gratitude, thanks
話題(わだい) topic, theme
気(き)が重(おも)い feel depressed
感染(かんせん) infection
医療従事者(いりょうじゅうじしゃ) healthcare worker
設置(せっち)する install
接(せっ)する give service, treat
配送業(はいそうぎょう) delivery business
業種(ぎょうしゅ) business, industry
実感(じっかん)する realize

Konnichiwa. My name is Kumiko Yatabe. I live in Saitama, just North of Tokyo.
The best way to learn to speak a foreign language is to talk with a person from that country.
Books and CD learning materials as well as movies and music from that country are good learning tools. But unfortunately they do not talk back to you or correct your mistakes.
Please pop into the classroom. If you are aiming to talk fluent Japanese just like a native, or are interested in enjoying to study in a leisurely manner, I am really looking forward to meeting you and many types of students and help you in your quest to master the language. If you don't understand something, please feel free to ask. I will try to make the lessons as easy to understand for everyone.
Last modified on