Blogs edited and submitted by Chiho Kamioka
JOI Support staff and manager.
New car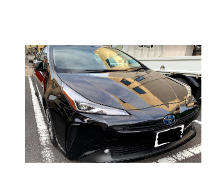 Japanese cars
The Japanese car industry is one of the top three car manufacturing industries in the world. Toyota holds the position for the leading manufacturer in the world and Japanese car makers are among the most trusted makers internationally.
The Toyota Prius made headlines as one of the first hybrid cars and is leading the field in more eco-friendly car brands.
In this Japanese learners blog by Japanese language teacher Maki Igarashi talks about her new car, which is a Toyota Prius and explains some of the amazing new features in this model.
Listen to the blog by watching the video, and learn some new Japanese vocabulary too.
新しい車
New car

By IGARASHI Maki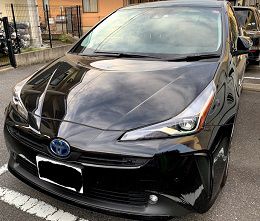 最近、車をプリウスに乗り換えました。前の車はかなり古い車だったので、現代の車のサービスには驚かされることばかりです。
 まず、ライトにはAutoという機能が付いています。これは、暗くなったらライトが自動的について、明るくなったら消える機能です。高速道路などでトンネルが連続している際、手動でつけたり消したりするのは手間ですが、Autoにしておけば何もしなくてもいいのでとても便利です。
 他にも危険を予測して警告音が鳴る機能や、ぶつかりそうになったら自動的に止まる機能も付いています。
 それなのにここ数年、高齢者が運転するプリウスによる暴走事故が後を絶ちません。先日のトヨタの株主総会では、その件に関して大丈夫かとの質問がありました。トヨタの副社長は、プリウスの事故が目立つのは、販売が好調でたくさんの車が使用されているからだ、と説明していました。
 どんなにいい車でも、運転手は安全を心がけなければいけませんね。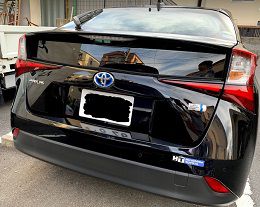 To listen to this blog, please watch our Youtube video.
新(あたら)しい車(くるま)
 最近(さいきん)、車(くるま)をプリウスに乗(の)り換(か)えました。前(まえ)の車(くるま)はかなり古(ふる)い車(くるま)だったので、現代(げんだい)の車(くるま)のサービスには驚(おどろ)かされることばかりです。
 まず、ライトにはAutoという機能(きのう)が付(つ)いています。これは、暗(くら)くなったらライトが自動的(じどうてき)について、明(あか)るくなったら消(き)える機能(きのう)です。高速道路(こうそくどうろ)などでトンネルが連続(れんぞく)している際(さい)、手動(しゅどう)でつけたり消(け)したりするのは手間(てま)ですが、Autoにしておけば何(なに)もしなくてもいいのでとても便利(べんり)です。
 他(ほか)にも危険(きけん)を予測(よそく)して警告音(けいこくおん)が鳴(な)る機能(きのう)や、ぶつかりそうになったら自動的(じどうてき)に止(と)まる機能(きのう)も付(つ)いています。
 それなのにここ数年(すうねん)、高齢者(こうれいしゃ)が運転(うんてん)するプリウスによる暴走事故(ぼうそうじこ)が後(あと)を絶(た)ちません。先日(せんじつ)のトヨタの株主総会(かぶぬしそうかい)では、その件(けん)に関(かん)して大丈夫(だいじょうぶ)かとの質問(しつもん)ありました。トヨタの副社長(ふくしゃちょう)は、プリウスの事故(じこ)が目立(めだ)つのは、販売(はんばい)が好調(こうちょう)でたくさんの車(くるま)が使用(しよう)されているからだ、と説明(せつめい)していました。
 どんなにいい車(くるま)でも、運転手(うんてんしゅ)は安全(あんぜん)を心(こころ)がけなければいけませんね。
New car
Recently, I changed up my car to a Prius. My previous car was quite old so I was surprised by all the services that came with modern cars.
First of all the lights come with an Auto feature. This is a feature that, when it is dark, the lights automatically switch on and when it is light they switch themselves off. If you are on a stretch of highway or somewhere like that where there are a series of tunnels, its troublesome to switch on and switch off the lights, but if you set it to the Auto function, you don't have to do anything and it is really convenient.
There is also a feature that predicts danger and sets off a warning alarm, and if you are about to hit something, there is a function that makes it stop automatically.
But withstanding that, reckless driving accidents by aged people driving Priuses seem to be never-ending. In the Toyota company stockholders meeting, a question was asked regarding whether this issue was ok. The Toyota vice president explained that the reason the Prius accidents stand out is because there are favorable sales figures so many of these vehicles are being driven.
I guess that no matter how good the car is, drivers have to take care to drive safely.
機能(きのう): function
自動的(じどうてき)に: automatically
警告音(けいこくおん): alarm
後(あと)を絶(た)ちません: never ending
株主総会(かぶぬしそうかい): stockholders' meeting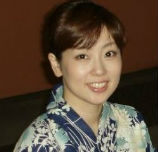 Hajimemashite, everyone . My name is Maki Igarashi.
Although I'm originally from Hokkaido, I live in Hiroshima because of my husband's work transfer. Hokkaido is the northernmost island of Japan. Winter is very cold and snowy, but Hokkaido's natural scenery is very beautiful, and we have a lot of delicious food. Here in Hiroshima, on Miya-jima Island, you can see Itsukushima Shrine, a world cultural heritage site. If you come to Japan, please visit these great places.
I'd like to see you smile at least once in every class. The lessons will be, well, fun! Prepare well, and review well! :o)
Don't get caught up thinking Japanese is a difficult language, enjoy studying and learning !
Try to use your newly learned vocabulary and phrases all the time in the lessons. Looking forward to meeting you all in class !
Last modified on