Blogs edited and submitted by Chiho Kamioka
JOI Support staff and manager.
Recommended picture book
Japanese books
Japan has a long literary culture and history. There are a large number of publishers for texts, novels, manga comic books and also picture books for children.
In this Japanese learner's blog, Takase sensei who is one of the Japanese teachers at JOI, introduces one of her favorite and recommended titles. If you get a chance, try to find it and reading – it would be an effective way to learn Japanese vocabulary.
おすすめの絵本
Recommended picture book

By TAKASE Chiharu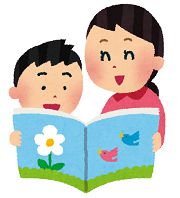 みなさんは絵本が好きですか。わたしはそんなに絵本が好きじゃなかったのですが、子どもに読み聞かせをするようになって絵本に興味を持ちました。
いろんな絵本を読みましたが、特に好きなのは五味太郎さんの絵本です。絵がすてきなので大人でも十分楽しめます。
いろんな作品がありますが、みなさんにおすすめしたいのが「ことばがいっぱい言葉図鑑」という本です。動きのことば、様子のことばなどを絵で説明しています。ずっと見ていても飽きませんよ。日本語の語彙もたくさん増えると思います。ぜひ一度読んでみてください。
To listen to this blog, please watch our Youtube video.
おすすめの絵本(えほん)
みなさんは絵本(えほん)が好(す)きですか。わたしはそんなに絵本(えほん)が好(す)きじゃなかったのですが、子(こ)どもに読(よ)み聞(き)かせをするようになって絵本(えほん)に興味(きょうみ)を持(も)ちました。
いろんな絵本(えほん)を読(よ)みましたが、特(とく)に好(す)きなのは五味太郎(ごみたろう)さんの絵本(えほん)です。絵(え)がすてきなので大人(おとな)でも十分(じゅうぶん)楽(たの)しめます。
いろんな作品(さくひん)がありますが、みなさんにおすすめしたいのが「ことばがいっぱい言葉(ことば)図鑑(ずかん)」という本(ほん)です。動(うご)きのことば、様子(ようす)のことばなどを絵(え)で説明(せつめい)しています。ずっと見(み)ていても飽(あ)きませんよ。日本語(にほんご)の語彙(ごい)もたくさん増(ふ)えると思(おも)います。ぜひ一度(いちど)読(よ)んでみてください。
Recommended picture book
Do you like picture books ? I personally didn't like picture books much but after I began to read them aloud to my child, I became interested in picture books.
I read various picture books but I especially liked the works by 'Gomi Tarou'. Adults who like picture art will be able to enjoy these well.
There are many titles, but I would like to recommend the book entitled, "Kotoba ga ippai kotoba zukan". It explains movement words and appearance words with pictures. You can look at it all the time and not get tired of it. And I think that you can also increase your Japanese vocabulary.Please try to read this.
絵本 【えほん】 (n) picture book
読み聞かせ【よみきかせ】to read aloud to another
作品 【さくひん】 (n) work (e.g. book, film, composition, etc.)
おすすめ (n,vs,adj-no) recommendation
語彙【ごい】 (n,adj-no) vocabulary
Konnichi-wa, everybody. Hajimemashite. My name is Chiharu Takase.
I was born in the spring, that's why my parents decided to include the the Kanji for spring (haru) in my name. My hometown is in Yamaguchi prefecture on the western coast of Honshu, but now I live in Kyoto, one of Japan's early capital cities. I'm married with one son, and my hobby is the Japanese tea ceremony.
Learning a new language, including Japanese, can be tough at first, but once you start comprehending the patterns and rhythm, you'll find that there is nothing more interesting. Do what you can, when you can, and enjoy the challenge. I'm really looking forward to meeting you in our online Japanese classroom. Let's spend an enjoyable 50 minutes together. Dozo yoroshiku onegai-shimasu.
Last modified on