Blogs edited and submitted by Chiho Kamioka
JOI Support staff and manager.
Red and White Show
NHK TV
Japan's national public broadcasting organization is called the NHK, which stands for Nippon Hōsō Kyōkai. NHK has two TV channels on the terrestrial TV and 2 satellite television services as well as several radio programs.
One of the best known shows by the broadcasting organization is the 'Kōhaku Uta Gassen' or the Red and White Show. And in this blog by Sakude sensei, she shares her's and the Japanese interest in this TV spectacle.
Enjoy the video and reading this Japanese learner's blog in natural Japanese.
紅白歌合戦
Red and White Show

By SAKUDE Emi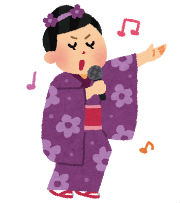 みなさんの国では、年末年始に特別なテレビ番組がありますか?
12月31日の大晦日の夜に、年末年始の特別番組の中の一つの「紅白歌合戦」というテレビ番組があります。1951年から続いている長寿番組で、私も子どものときから、家族で「紅白歌合戦」を見ていました。
紅組の女性歌手、白組の男性歌手に分かれ、対抗形式で歌や演奏をします。11月下旬に出場歌手や司会者が発表されます。今年活躍した歌手が選ばれ、また司会者も今年活躍したタレント、俳優、アナウンサーが選ばれます。日本を代表する人気歌手、旬のタレントも出場するので、大晦日の人気番組になっています。
 紅白歌合戦への日本人の関心は高く、この時期は新聞、雑誌やテレビなどの話題になります。みなさんも機会があれば、ぜひ見てください。今年、人気があった日本の音楽を聞くことができますよ。
To listen to this blog, please watch our Youtube video.
紅白歌合戦(こうはくうたがっせん)
みなさんの国(くに)では、年末年始(ねんまつねんし)に特別(とくべつ)なテレビ番組(ばんぐみ)がありますか?
12月(がつ)31日(にち)の大晦日(おおみそか)の夜(よる)に、年末年始(ねんまつねんし)の特別番組(とくべつばんぐみ)の中(なか)の一(ひと)つの「紅白歌合戦(こうはくうたがっせん)」というテレビ番組(ばんぐみ)があります。1951年(ねん)から続(つづ)いている長寿番組(ちょうじゅばんぐみ)で、私(わたし)も子(こ)どものときから、家族(かぞく)で「紅白歌合戦(こうはくうたがっせん)」を見(み)ていました。
紅組(あかぐみ)の女性歌手(じょせいかしゅ)、白組(しろぐみ)の男性歌手(だんせいかしゅ)に分(わ)かれ、対抗(たいこう)形式(けいしき)で歌(うた)や演奏(えんそう)をします。11月(がつ)下旬(げじゅん)に出場歌手(しゅつじょうかしゅ)や司会者(しかいしゃ)が発表(はっぴょう)されます。今年(ことし)活躍(かつやく)した歌手(かしゅ)が選(えら)ばれ、また司会者(しかいしゃ)も今年(ことし)活躍(かつやく)したタレント、俳優(はいゆう)、アナウンサーが選(えら)ばれます。日本(にほん)を代表(だいひょう)する人気歌手(にんきかしゅ)、旬(しゅん)のタレントも出場(しゅつじょう)するので、大晦日(おおみそか)の人気番組(にんきばんぐみ)になっています。
紅白歌合戦(こうはくうたがっせん)への日本人(にほんじん)の関心(かんしん)は高(たか)く、この時期(じき)は新聞(しんぶん)、雑誌(ざっし)やテレビなどの話題(わだい)になります。みなさんも機会(きかい)があれば、ぜひ見(み)てください。今年(ことし)、人気(にんき)があった日本(にほん)の音楽(おんがく)を聞(き)くことができますよ。
Red and White Show
Do you have any special TV programs during the Year End/ New Year period in your countries ?
On the night of 'Omisoka' or December 31st at the end and start of the year one of the special programs we have is a TV program called 'Kōhaku Uta Gassen' or the Red and White Show. It is a long-lived program which has continued since 1951 and we have watched this 'Kōhaku Uta Gassen' or Red and White Show as a family since I was a kid.
The singers are divided into the red team for the female singers, and the white team for the male and they sing and give performances following a competition format. At the end of November, they announce the participating artists and hosts. The singers are chosen from those performers who have been active this year and the hosts are chosen from celebrities, actors or announcers who have been active this year. Popular singers who represent Japan and celebrities that are "in" this season participate so it has become a popular program on 'Omisoka' or December 31st .
Japanese people are really interested in the 'Kōhaku Uta Gassen' / Red and White show, so at this time it is a common topic in newspapers, magazines and on TV programs. If you get a chance, please watch it. You can hear music that has been popular this year in Japan.
大晦日(おおみそか)  new year's eve、december 31
年末年始(ねんまつねんし) period encompassing the close of the old year and the start of the New Year
長寿番組(ちょうじゅばんぐみ) long-lived program (on TV、radio、etc.)
形式(けいしき) style
下旬(げじゅん) the last ten days 《of a month》
旬(しゅん) the height of the season, the best season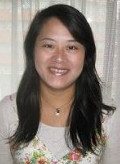 Hajimemashite! I am Sakude Emi. I live in Osaka, Japan's second largest city, with my daughters, son and my Brazilian husband. My hobby is cooking, especially dishes from around the world.
My husband and I often talk about how much misunderstanding there is in the world between individuals and between nations. We feel it is these misunderstandings that block smooth human relations. I would like to do what I can to unravel these knots of misunderstanding.
If there is anything you'd like to ask me, even if it's not connected to learning Japanese, please feel free. Let's do our best together. Ganbarou
Last modified on