Blogs edited and submitted by Chiho Kamioka
JOI Support staff and manager.
Japanese school trips
Japanese field excursions and school trips
In Japan the schools often organize school trips or field excursions usually for a whole grade which travels en masse to various destinations.
In this blog for Japanese learners', Sakude sensei – one of the Japanese language teachers at JOI, explains her experiences of this educational event in her life and her children's lives.
Read this interesting blog and listen to the natural Japanese on the YouTube video to learn Japanese for free online.
修学旅行
Japanese school trips

By SAKUDE Emi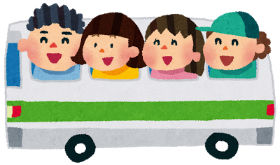 みなさんは「修学旅行」を知っていますか。
修学旅行は、小学校、中学校、高等学校の学校行事の一つとして、教職員の引率で郊外教育、学習の目的を持って、児童や生徒が団体で宿泊旅行をすることです。
日本では、明治時代から始まったそうで、昔は、神社へ行くことが多かったそうですが、今は、行き先は様々です。私立学校では海外へ行くところも増えているそうです。
私は子供のとき、修学旅行がとても楽しみでした。親と離れて、学校の友達と行く修学旅行は、ドキドキわくわくです。観光名所巡り、自由行動、旅行先でのご馳走、友達とのおしゃべり、家族へのお土産選びなど思い出してみるとすべてが楽しかったです。学校生活の中で一番の思い出になりました。
私の娘も、秋に修学旅行に行きます。和歌山県の白浜へ行くそうで、とても楽しみにしています。いろいろな経験をして帰ってきてほしいなと思っています。
To listen to this blog, please watch our Youtube video.
修学旅行(しゅうがくりょこう)
みなさんは「修学旅行(しゅうがくりょこう)」を知(し)っていますか。
修学旅行(しゅうがくりょこう)は、小学校(しょうがっこう)、中学校(ちゅうがっこう)、高等学校(こうとうがっこう)の学校行事(がっこうぎょうじ)の一(ひと)つとして、教職員(きょうしょくいん)の引率(いんそつ)で郊外教育(こうがいきょういく)、学習(がくしゅう)の目的(もくてき)を持(も)って、児童(じどう)や生徒(せいと)が団体(だいんたい)で宿泊旅行(しゅくはくりょこう)をすることです。
日本(にほん)では、明治時代(めいじじだい)から始(はじ)まったそうで、昔(むかし)は、神社(じんじゃ)へ行(い)くことが多(おお)かったそうですが、今(いま)は、行(い)き先(さき)は様々(さまざま)です。私立学校(しりつがっこう)では海外(かいがい)へ行(い)くところも増(ふ)えているそうです。
私(わたし)は子供(こども)のとき、修学旅行(しゅうがくりょこう)がとても楽(たの)しみでした。親(おや)と離(はな)れて、学校(がっこう)の友達(ともだち)と行(い)く修学旅行(しゅうがくりょこう)は、ドキドキわくわくです。観光名所(かんこうめいしょ)巡(めぐ)り、自由行動(じゆうこうどう)、旅行先(りょこうさき)でのご馳走(ちそう)、友達(ともだち)とのおしゃべり、家族(かぞく)へのお土産(みやげ)選(えら)びなど思(おも)い出(だ)してみるとすべてが楽(たの)しかったです。学校生活(がっこうせいかつ)の中(なか)で一番(いちばん)の思(おも)い出(で)になりました。
私(わたし)の娘(むすめ)も、秋(あき)に修学旅行(しゅうがくりょこう)に行(い)きます。和歌山県(わかやまけん)の白浜(しらはま)へ行(い)くそうで、とても楽(たの)しみにしています。いろいろな経験(けいけん)をして帰(かえ)ってきてほしいなと思(おも)っています。
Japanese school trips
Do you know what 'shugaku ryokou' is ? 'Shugaku ryokou' is one of the school events in Elementary schools, Junior High School and High School, in which the children and students are led as a group by the teaching staff to have an overnight excursion for outside education and for educational purposes.
This apparently began in Japan in the Meiji period, and long ago most of the trips were to shrines, but now there are at various different destinations. At some private schools the number of trips abroad have been increasing too.
When I was a kid, I used to really look forward to these school trips. The thought of separating from my parents and going on an overnight trip with my school friends was both exciting and thrilling. When I look back at the memories of walking around famous tourist spots, doing free activities, having banquets at the destinations, chatting to friends and choosing souvenirs for my family, it was all fun. It was the best memory of my school days.
My daughter is also going on her 'shugaku ryokou' in autumn. They are going to Shirahama in Wakayama Prefecture and she is really looking forward to it. I hope she goes and comes back having had many experiences.
修学旅行(しゅうがくりょこう) school excursion [journey]; trip for educational purposes
学校行事(がっこうぎょうじ)  school event
教職員(きょうしょくいん)  teaching staff; faculty
明治時代(めいじじだい) the Meiji era [period] (1868-1912)
ドキドキ throb, beat (fast), go pit‐a‐pat
わくわく tremble; excitedly; thrilled
観光名所(かんこうめいしょ) sightseeing spot; tourist attraction
自由行動(じゆうこうどう) free [unorganized] activities
ご馳走(ちそう) banquet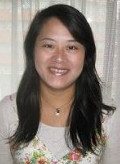 Hajimemashite! I am Sakude Emi. I live in Osaka, Japan's second largest city, with my daughters, son and my Brazilian husband. My hobby is cooking, especially dishes from around the world.
My husband and I often talk about how much misunderstanding there is in the world between individuals and between nations. We feel it is these misunderstandings that block smooth human relations. I would like to do what I can to unravel these knots of misunderstanding.
If there is anything you'd like to ask me, even if it's not connected to learning Japanese, please feel free. Let's do our best together. Ganbarou
Last modified on