November 2018 Chat Event Topic & Schedule
Topic: プレゼント Present
Date:2018/11/25 08:00 (Japan Time)
Level: Beginner2, Pre-Intermediate, Intermediate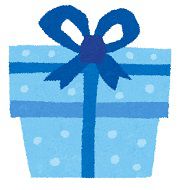 Ishibashi sensei's remarks:
最近、だれにどんなプレゼントをもらいましたか。
今までもらったプレゼントでうれしかったものは何ですか。
プレゼントについていろいろ話しましょう。
Who have you given a present to recently?
What presents have made you happy to receive them?
Let's talk about presents!
Topic:好きな日本の有名人
Famous people you like
Date: 2018/11/21 21:00 (Japan Time)
Level: Intermediate, Advanced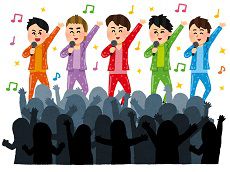 Yatabe sensei's remarks:
日本の有名人で好きな人がいますか。俳優やミュージシャン、スポーツ選手、歴史上の人物、漫画の中のキャラクターでもかまいません。
今生きている人でもそうでなくてもかまいません。
みなさんのお気に入りの人を教えてください。
Do you like any famous Japanese people? It doesn't matter whether they are actors or musicians or sports players, or perhaps historical figures or even Manga characters.
It could be a living person or someone who is not.
Please let us know about your favorite people.