Every year Japan experiences a minor influenza epidemic. Schools are closed down, classes are suspended at universities and countless people miss work while suffering from the virus.
This touching and amusing tale from Takase sensei gives a personal view of the situation. Read the Japanese language blog, and enjoy watching and listening to the video to practice your Japanese listening.
インフルエンザ
Influenza

By TAKASE Chiharu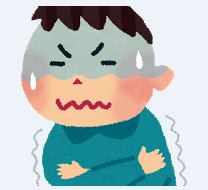 とうとう我が家にも来てしまいました、インフルエンザ。
先々週の火曜日に息子の友達がインフルエンザになり、さらに次の日の夜に学校から電話があり、「インフルエンザが流行っていて欠席の子が増えましたので、明日から2日学級閉鎖です。」え~!これは絶対息子にもうつっているはず。でも1日、2日、3日たっても息子の体調に変化がありません。もしかして大丈夫かも、と思ったその日の夜、高熱が出てしまいました。ああ~やっぱり・・・
2日の学級閉鎖とインフルエンザによる5日の出席停止で、1週間も学校に行けませんでした。幸いにも息子はワクチンを打っていたので、一日寝たらすっきりしたようで、そんなに苦しくないようでした。家から出られず、有り余る時間に「暇~、つまらな~い。」の連発でしたが、軽く済んで本当によかったです。
インフルエンザはかかってしまうと大変です。みなさんもうつらないようにうがい、手洗いを忘れず、栄養、睡眠もしっかりとってくださいね。
To listen to this blog, please watch our Youtube video.
とうとう我が家(わがや)にも来(き)てしまいました、インフルエンザ。
先々週(せんせんしゅう)の火曜日(かようび)に息子(むすこ)の友達(ともだち)がインフルエンザになり、さらに次(つぎ)の日(ひ)の夜(よる)に学校(がっこう)から電話(でんわ)があり、「インフルエンザが流行(はや)っていて欠席(けっせき)の子(こ)が増(ふ)えましたので、明日(あした)から2日(ふつか)学級閉鎖(がっきゅうへいさ)です。」え~!これは絶対(ぜったい)息子(むすこ)にもうつっているはず。でも1日(いちにち)、2日(ふつか)、3日(みっか)たっても息子(むすこ)の体調(たいちょう)に変化(へんか)がありません。もしかして大丈夫(だいじょうぶ)かも、と思(おも)ったその日(ひ)の夜(よる)、高熱(こうねつ)が出(で)てしまいました。ああ~やっぱり・・・
学級閉鎖(がっきゅうへいさ)2日(ふつか)とインフルエンザによる5日(いつか)の出席停止(しゅっせきていし)で、1週間(いっしゅうかん)も学校(がっこう)に行(い)けませんでした。幸(さいわ)いにも息子(むすこ)はワクチンを打(う)っていたので、一日(いちにち)寝(ね)たらすっきりしたようで、そんなに苦(くる)しくないようでした。家(いえ)から出(で)られず、有(あ)り余(あま)る時間(じかん)に「暇(ひま)~、つまらな~い。」の連発(れんぱつ)でしたが、軽(かる)く済(す)んで本当(ほんとう)によかったです。
インフルエンザはかかってしまうと大変(たいへん)です。みなさんもうつらないようにうがい、手洗(てあら)いを忘(わす)れず、栄養(えいよう)、睡眠(すいみん)もしっかりとってくださいね。
Influenza
The influenza bug has finally arrived at our family's doorstep. Two weeks ago, on Tuesday one of my son's friends caught influenza, and then the next day, we got a call from the school saying, "Due to the widespread of influenza, there have been increasing absentees at the school, so from tomorrow and for a period of two days the school classes will be temporarily suspended." "Oh no!" I thought, "My son has definitely been infected as well". But a day passed, then two and then three and there was no change in son's physical condition. And that night just on the day that I began to think, "May be he's alright", he ran a high fever. "Oh, I just knew it..."
Including the two days of temporary closed classes, and the five days he had off with the flu, he ended up missing a whole week of school. Thankfully my son had been vaccinated, so he felt a lot better after one day in bed and he didn't seem to be in too much pain. He couldn't go outside and he had too much time on his hands, so he kept on repeating "There's nothing to do, I'm bored" but thank goodness that it passed over so lightly.
Getting influenza is really terrible. So please don't forget to wash your hands, take good nutrition and make sure to get plenty of sleep.
流行る(はやる):be on the increase
学級閉鎖(がっきゅうへいさ):temporary closing of classes
出席停止(しゅっせきていし):suspension
ワクチン:vaccinate
済む(すむ):to merely result in something less severe than expected