If your webcam is not working, please try these 4 steps below :-
1. Click [File] on top left and click on [Settings].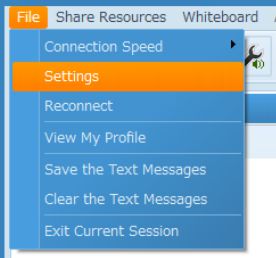 2. In Settings window, select [Video Settings] .
  
3. Select the Web Camera (click on drop down menu) and click [Apply].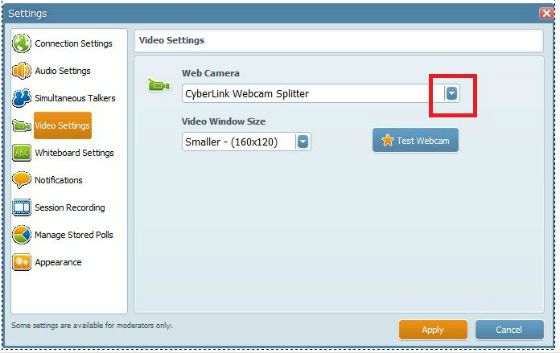 4. Restart the camera (click on green Video Camera icon).