October 2014 Chat Event Topic & Schedule
Topic: お祭り Festivals
Date: 2014/10/31 11:00 A.M (Japan Time)
Level: Beginner2, Pre-Intermediate, Intermediate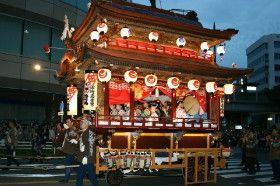 Ueno sensei's remarks:
お祭りについて、楽しく話しましょう。
・あなたの国には、どんなお祭りがありますか。有名なお祭り、あなたの町の小さいけれど楽しいお祭りなど、紹介してください。ビール祭りなどの食べ物のお祭りでもいいですよ!
・日本のお祭りを知っていますか。 日本のお祭りに行ったことがありますか。ぜひ行ってみたいお祭りがあったら、教えてください。
Lets have a fun conversation about Festivals !
What kind of festivals do you have in your country ? What are the most famous festivals ? Tell us about any festivals near you that are held in small towns . Beer festivals, food festivals, any kind of festival is OK !
Do you any Japanese festivals ? Have you ever been to a Japanese festival ? Please let us know what festival you would like to go to !
Topic: プレゼント Gifts
Date: 2014/10/29 09:00 A.M (Japan Time)
Level: Intermediate, Advanced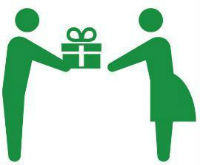 Suzuki sensei's remarks:
プレゼントについて話しましょう。
(誕生日・クリスマス・結婚・出産・就職・バレンタインデー・結婚記念日)
・皆さんは、どんなときにどんなプレゼントをしますか。
・今までもらったプレゼントで、うれしかったものベスト3を教えてください。
・もらってびっくりしたもの、あまりうれしくなかったものはありますか。
Lets talk about presents !
When do you give presents in your country or family ?
Do you give presents for birthdays and Christmas, wedding gifts , Valentine's day, anniversaries ?
What are the best 3 presents you have received until now ?
Have you ever received a gift that was really surprising or one that you were not so glad to receive ?