I can't hear you at all.
---
How to Solve Microphone Issues
Please try these 4 steps below :-
1. Please make sure your headset is plugged in securely
2. Double-check microphone is on and volume is up
3. Check that the correct microphone is selected .
Local audio settings → Audio Input Device
1)select the Local Audio Settings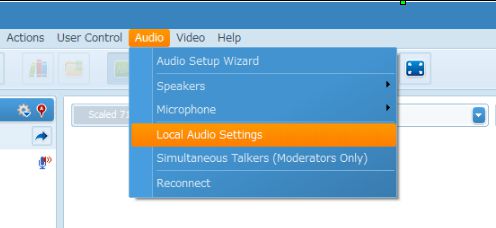 2)Choose a different Microphone from Audio Input Device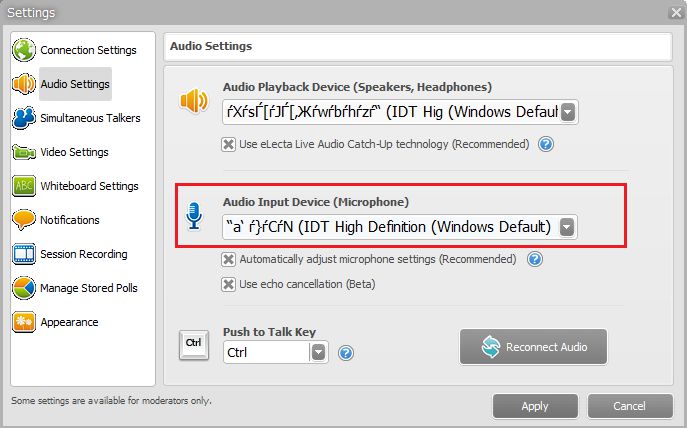 3. If all else fails, please click on File from top menu bar and select [Reconnect].