Your voice is a little soft.
Please increase your mic volume
★Windows users using Electa original version (blue display) and Mac users
Use the slider
(up to about 50%--above that level and it might start echoing).

★Windows using Electa updated version (monochrome display), mobile, and tablet
Use your device volume.
1. Or click on [...] and [Audio Test]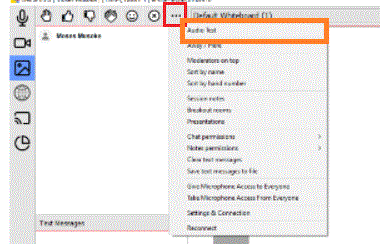 2. Select your microphone and adjust the volume (yellow slider)