Imported words in Japanese
Gairaigo are loan words or imported words into Japanese of foreign origin. Many of them come from English and Chinese but there are some words from other European languages too.
In Japanese these words are usually written in the katakana phonetic script, but some have Kanji readings attached to them which are often known as 'ateji'.
In this blog for language learners, one of the Japanese teachers at JOI, Maki Igarashi introduces some gairaigo that are not from English.
Please read the blog and listen to the Japanese video. Igarashi sensei reads the blog herself so you can listen to fluent Japanese and improve your listening skills.
英語以外の外来語
Gairaigo other than English words

By IGARASHI Maki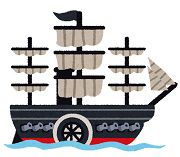 日本語には外国語から取り入れた言葉がたくさんあり、これらを総称して『外来語』と呼びます。外来語といえば、テーブルやステーキなど英語のイメージが強いですが、他の言語から作られた外来語もたくさんあります。
 16世紀の中頃から、日本ではポルトガルとの貿易が始まり、タバコ、パン、カッパ、ボタン、カボチャ、テンプラなどの言葉が生まれました。天ぷらが日本語じゃなかったなんてちょっとびっくりですよね。
 18世紀に入ると、西洋の学問とともにオランダ語が日本に入ってきました。カバン、ゴム、ペンキ、ピンセットなどです。ポン酢という言葉は一見日本語に見えますが、オランダ語で柑橘類の果汁を意味する「pons(ポンス)」という言葉に「酢」をあてて作られたそうです。
 19世紀の中頃からは開国に伴い、アメリカ、イギリス、ドイツ、フランスからたくさんの言葉が導入されました。ドイツ語からは、ガーゼやワクチン、カルテなど医学に関するもの、またフランス語からは、コロッケやピーマン、グラタンなど料理関係の言葉が入りました。
 現在ある外来語の約8割は英語由来ですが、このように色々な国の言葉があることを知っておくといいですね。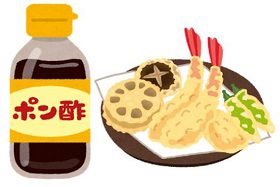 To listen to this blog, please watch our Youtube video.
 日本語(にほんご)には外国語(がいこくご)から取(と)り入(い)れた言葉(ことば)がたくさんあり、これらを総称(そうしょう)して『外来語(がいらいご)』と呼(よ)びます。外来語(がいらいご)といえば、テーブルやステーキなど英語(えいご)のイメージが強(つよ)いですが、他(ほか)の言語(げんご)から作(つく)られた外来語(がいらいご)もたくさんあります。
 16世紀(せいき)の中頃(なかごろ)から、日本(にほん)ではポルトガルとの貿易(ぼうえき)が始(はじ)まり、タバコ、パン、カッパ、ボタン、カボチャ、テンプラなどの言葉(ことば)が生(う)まれました。天(てん)ぷらが日本語(にほんご)じゃなかったなんてちょっとびっくりですよね。
 18世紀(せいき)に入(はい)ると、西洋(せいよう)の学問(がくもん)とともにオランダ語(ご)が日本(にほん)に入(はい)ってきました。カバン、ゴム、ペンキ、ピンセットなどです。ポン酢(ず)という言葉(ことば)は一見(いっけん)日本語(にほんご)に見(み)えますが、オランダ語(ご)で柑橘類(かんきつるい)の果汁(かじゅう)を意味(いみ)する「pons(ポンス)」という言葉(ことば)に「酢(す)」をあてて作(つく)られたそうです。
 19世紀(せいき)の中頃(なかごろ)からは開国(かいこく)に伴(ともな)い、アメリカ、イギリス、ドイツ、フランスからたくさんの言葉(ことば)が導入(どうにゅう)されました。ドイツ語(ご)からは、ガーゼやワクチン、カルテなど医学(いがく)に関(かん)するもの、またフランス語(ご)からは、コロッケやピーマン、グラタンなど料理(りょうり)関係(かんけい)の言葉(ことば)が入(はい)りました。
 現在(げんざい)ある外来語(がいらいご)の約(やく)8割(わり)は英語(えいご)由来(ゆらい)ですが、このように色々(いろいろ)な国(くに)の言葉(ことば)があることを知(し)っておくといいですね。
Gairaigo other than English words
There are many words in the Japanese language that are taken from foreign languages, and the generic term that we use for these words is 'Gairaigo' (or imported words). When speaking of 'Gairaigo' there is a strong image of English words like teeburu (table) or suteeki (steak), but there are many 'Gairaigo' that come other languages.
In the middle of the 16th century, trade between Japan and Portugal began and words like tabako (tobacco), pan (bread),kappa (raincoat),botan (button), kabocha (pumpkin), tempura and others like this were born during this time. The fact that the word Tempura is not Japanese is a little surprising, isn't it?
As we went into the 18th century, along with the western learning the Dutch language was introduced to Japan. Words like kaban (bag),gomu (rubber), penki (paint), pinsetto (tweezers) came about. The 'ponszu' looks like a Japanese word at first glance, but the word "pons" in the Dutch learning means the juice from citrus fruits and the word 'su' (meaning vinegar) was added to create this word.
In the middles of the 19th century, due to the opening of the country, a lot of words were imported from America, England, Germany, and France. From Germany came medical terms like gaaze (gauze), wakuchin (vaccine) and karute (patient's chart) and from France came culinary related words like korokke (croquette), piiman (green peppers) and guratan (gratin).
The origin of about 80% of imported words is from English, but it is good to know that there are words from a variety of languages.
総称(そうしょう) general term, generic name
貿易(ぼうえき) trade; foreign trade; commerce
学問(がくもん) study; learning
導入(どうにゅう) introduce, import
由来(ゆらい) origin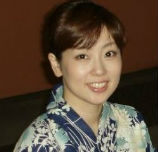 Hajimemashite, everyone . My name is Maki Igarashi.
Although I'm originally from Hokkaido, I live in Hiroshima because of my husband's work transfer. Hokkaido is the northernmost island of Japan. Winter is very cold and snowy, but Hokkaido's natural scenery is very beautiful, and we have a lot of delicious food. Here in Hiroshima, on Miya-jima Island, you can see Itsukushima Shrine, a world cultural heritage site. If you come to Japan, please visit these great places.
I'd like to see you smile at least once in every class. The lessons will be, well, fun! Prepare well, and review well! :o)
Don't get caught up thinking Japanese is a difficult language, enjoy studying and learning !
Try to use your newly learned vocabulary and phrases all the time in the lessons. Looking forward to meeting you all in class !
Last modified on