The Electa Live classroom software for Windows has been updated.

The blue-colored Original Windows version (and Mac version) appears like this.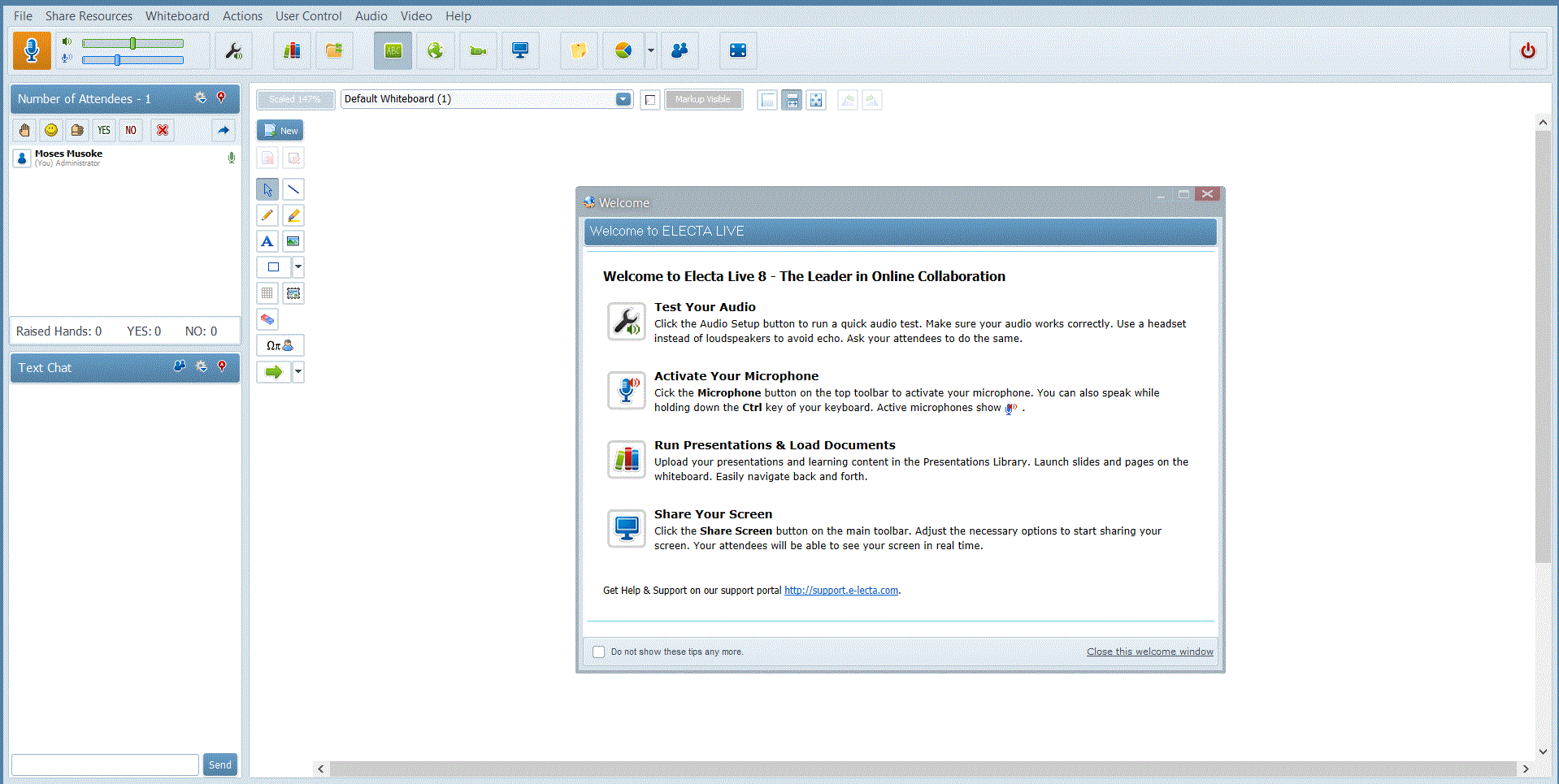 The staff at JOI recommend this version for the time being.
If your computer is running the updated Windows version, and you would like to revert to the original version,
please go to this page and select (Older version) download.

The monochrome New Updated Windows version appears like this.
If you have this version and would prefer to continue with this Updated Version,
please watch this video to see How to Use.