September 2015 Chat Event Topic & Schedule
Topic: 夏の思い出  Memories of Summer
Date: 2015/09/11 00:00 (Japan Time)
Level: Beginner2, Pre-Intermediate, Intermediate
Sakude sensei's remarks:
みなさん、今年の夏は何をしましたか?
夏の思い出は何ですか?夏の食べ物といえばなんですか?
夏のイベントといえば何ですか?
今回は夏についていろいろ話したいと思います。
What did you do this summer ?
What are your memories of summer ? What are "summer foods" for you ?
What are some typical summer events ?
Let's talk about this year's summer in this free discussion event.
Topic: わたしの自慢 My pride
Date: 2015/09/22 09:00 (Japan Time)
Level: Intermediate, Advanced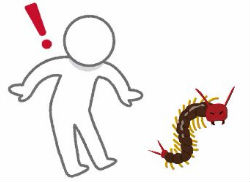 Inamoto sensei's remarks:
みなさんの国の自慢、町の自慢、そして 皆さん自身の自慢も教えてください。
よかったら、他の人や町についてもすごいと思ったことがあったら教えてくださいね。
What is your country's pride, the pride of your hometown, and please let us know about your own personal pride.
If you like, let us also know about other towns or other people that you thought were amazing.