June 2015 Chat Event Topic & Schedule
Topic: インターネットの使い道 - How to use the Internet
Date: 2015/6/22 09:00 (Japan Time)
Level: Beginner2, Pre-Intermediate, Intermediate
Yokozuka sensei's remarks:
みなさんはインターネットで何をしますか。
ドラマを見る、買い物をする、ニュースを見る、ゲームをする、分からないことを調べる、JOIのレッスンを受ける、いろいろな使い道がありますね。
みなさんの使い道を話しましょう。
What do you do on the Internet ?
Do you watch dramas, do some online shopping, play games, look up things you do not understand, take lessons with JOI, there are many uses aren't there.
Let's talk about ways to use the Internet.
Topic: 身近な日本文化 - Nearby Japanese culture
Date: 2015/6/28 06:00 (Japan Time)
Level: Intermediate, Advanced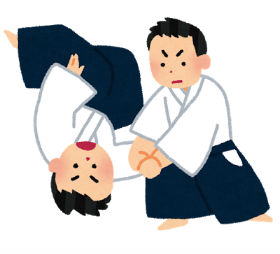 Takane sensei's remarks:
みなさんの身近にはどんな日本の文化がありますか。
みなさんが持っている日本の物やよく食べる日本の食べ物はありますか。
いつも見ている日本のアニメや習い事はありますか。
日本の文化について話しましょう。
What kind of Japanese culture do you have closeby to you ?
Tell us about any Japanese things that you have, or Japanese food that you can eat.
Is there any Japanese anime that you often watch ?
Let's talk about Japanese culture.
The events are moderated by one of the JOI teachers and are a fun and relaxed way to enjoy learning Japanese online for free with other like-minded Japanese language learners.It's easy to attend one of these events.
Login to the Reservation System.
Click on the Chat Events page to see the topics and the date and time (shown in your own time zone).
Reserve a Chat Event.
When the date and time comes, scroll down to the bottom of the [Go to Classroom] page and click on the Chat Event Room link.