April 2015 Chat Event Topic & Schedule
Topic: 食事 Eating meals
Date: 2015/4/26 23:00 (Japan Time)
Level: Beginner2, Pre-Intermediate, Intermediate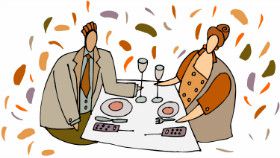 Suzuki sensei's remarks:
朝ごはんは何をよく食べますか。昼ごはんはどこで食べますか。
外食をよくしますか。どんなとき外食しますか。
お弁当やおかずを買って、うちで食べることはありますか。
おすすめの店はどんな店ですか。
What do you eat for breakfast and for lunch usually ?
Do you often eat out ? What kind of cuisine ?
Do you ever buy lunch boxes or ready-made food and eat at home ?
What shops do you recommend ?
Topic: 自然の神秘 Nature's mysteries
Date: 2015/4/20 13:00 (Japan Time)
Level: Intermediate, Advanced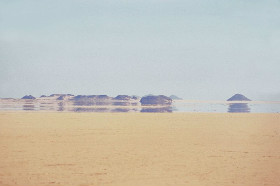 Yanaka sensei's remarks:
今まで見た自然現象で一番驚いたものは何ですか。
日食や月食、流星群を見たことはありますか。
オーロラ、ダイヤモンドダスト、蜃気楼などを見たことはありますか。
普段の生活の中で見て感動した自然現象はありますか。
What is the most surprising natural phenomenon you have ever seen ?
Have you ever seen a solar eclipse or lunar eclipse or a meteor shower ?
Have you ever seen the Aurora, Diamond Dust, or a mirage ?
What kind of natural phenomenon do you see in your daily life that move you ?
The events are moderated by one of the JOI teachers and are a fun and relaxed way to enjoy learning Japanese online for free with other like-minded Japanese language learners.It's easy to attend one of these events.
Login to the Reservation System.
Click on the Chat Events page to see the topics and the date and time (shown in your own time zone).
Reserve a Chat Event.
When the date and time comes, scroll down to the bottom of the [Go to Classroom] page and click on the Chat Event Room link.