November 2020 Chat Event Topic & Schedule
Topic: 数字 Numbers
Date:2020/11/24 13:00 (Japan Time)
Level: Beginner2, Pre-Intermediate, Intermediate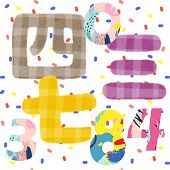 Kinoi sensei's remarks:
好きな数字は何ですか?
どうしてその数字が好きですか?日本語でどれぐらいの数字を言うことができますか?
1~10000000000・・・。あなたの国で良くないと思われている数字は何ですか?
数字について、皆さんの知っていることなど、話しましょう。
What is your favourite number?
Why do you like that number?
How many numbers can you say in Japanese?
1~10000000000... Are there any numbers that are considered bad in your country?
Let's talk about numbers in this month's free Chat Event
Topic:インテリア Interiors
Date: 2020/11/25 23:00 (Japan Time)
Level: Intermediate, Advanced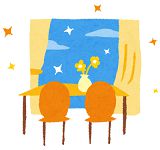 Someya sensei's remarks:
コロナウィルスの影響で、世界中の人が家にいる時間が長くなりましたね。
家のインテリアで何かこだわっていることはありますか?
居心地のいい家とはどんな家でしょう。
家のこだわりについて話しましょう。
Due to Coronavirus, people around the world have been spending more time at home.
Are there any parts of your house's interior that you are particular about?
What is a comfortable house to you?
Let's talk about household interiors in this free Chat Event.
The events are moderated by one of the JOI teachers and are a fun and relaxed way to enjoy learning Japanese online for free with other like-minded Japanese language learners.It's easy to attend one of these events.
Login to the Reservation System.
Click on the Chat Events page to see the topics and the date and time (shown in your own time zone).
Reserve a Chat Event.
When the date and time comes, scroll down to the bottom of the [Go to Classroom] page and click on the Chat Event Room link.