November 2017 Chat Event Topic & Schedule
Topic: 時間 Time
Date:2017/11/21 11:00 (Japan Time)
Level: Beginner2, Pre-Intermediate, Intermediate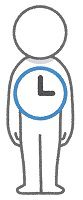 Sakude sensei's remarks:
みなさんは時間を上手に使っていますか。
1日の中でどんなことをしている時間が長いですか。
楽しい時間はどんなときですか。楽しくない時間はどんなときですか。
上手な時間の使い方を教えてください。
Are you using your time wisely ?
What do you spend the most time doing during the day ?
When do you feel that you are having a good time ? What times are not fun for you ?
Let's talk about how can we use our time more wisely ?
Topic:ペット・動物
Pets and animals
Date: 2016/11/29 13:00 (Japan Time)
Level: Intermediate, Advanced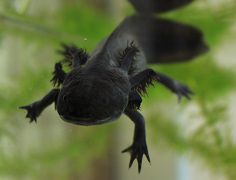 Imoto sensei's remarks:
何かペットを飼っていますか。好きな動物はいますか。
動物のおもしろいエピソードはありますか。
動物のおもしろ画像や動画を何か知っていますか。
ペットや動物について、自由に話しましょう。
Do you have a pet ? What animals do you like ?
Do you have any interesting experiences with animals ?
Do you know of any interesting pictures or movies of animals ?
Let us talk freely in Japanese about pets and animals.
The events are moderated by one of the JOI teachers and are a fun and relaxed way to enjoy learning Japanese online for free with other like-minded Japanese language learners.It's easy to attend one of these events.
Login to the Reservation System.
Click on the Chat Events page to see the topics and the date and time (shown in your own time zone).
Reserve a Chat Event.
When the date and time comes, scroll down to the bottom of the [Go to Classroom] page and click on the Chat Event Room link.